Hyper Light Drifter details its combat in new trailer
A link to the future.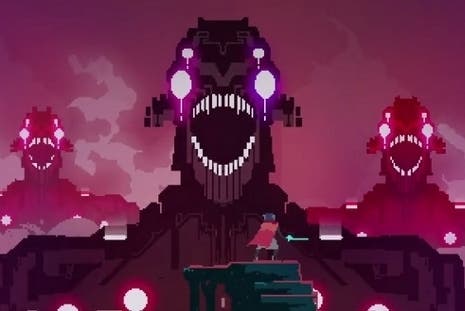 Stylish neon retro action/adventure Hyper Light Drifter has shown off its basic combat maneuvers in a new trailer.
Developer Alex Preston noted on his YouTube channel that this is only pre-alpha footage and as such leveling has been left out and he's only showing off a very limited weapon set. Still, we can see the titular pink-caped wayfarer's pretty slick moves like slicing a projectile weapon in half, a swift dash, a rapid-firing pistol, and a "shield push" which emits a flurry of purple squares to manage swarms of foes. Also note Fez composer Disasterpiece's haunting, ambient soundtrack.
Hyper Light Drifter raised an astonishing $645,158 on Kickstarter, nearly 24 times its initial goal of $27K. As such, it will be released on PC, Mac, Linux, PS4, Vita and Wii U. The game has already been accepted on Steam Greenlight and is expected to launch in June.