Hyper Light Drifter launches on Switch next week
Features exclusive outfit, weapons, and more.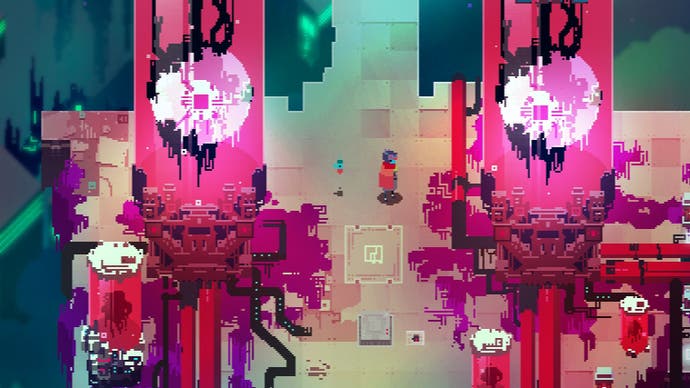 Developer Heart Machine's superb exploration adventure Hyper Light Drifter will finally make its way to Switch next week, on September 6th.
Hyper Light Drifter initially released on PC back in 2016, and immediately impressed, mixing wonderfully evocative exploration and puzzling with frequently challenging, evasion-based combat. All of which unfolds across a beautiful, enigmatic world whose wealth of mysteries and meticulously designed secrets amply reward the curious.
When it arrives on Switch next week, Hyper Light Drifter will feature a number of additions not seen on other platforms, including a new outfit designed specifically to help players locate some of the often deviously well-hidden power-ups and collectibles.
Hyper Light Drifter's Switch version will also feature two new weapons in the form of the Blade Caster, a deadly throwing sword, and the Crystal Shot freeze gun - both of which can be unlocked by playing through the new Tower Climb challenge, another exclusive addition.
If you've yet to have the pleasure of Hyper Light Drifter, it's well worth checking out - as Eurogamer's Christian Donlan explained in his 2016 Recommended review.