Hyper Light Drifter and Eldritch get greenlit on Steam
Along with 30 other titles.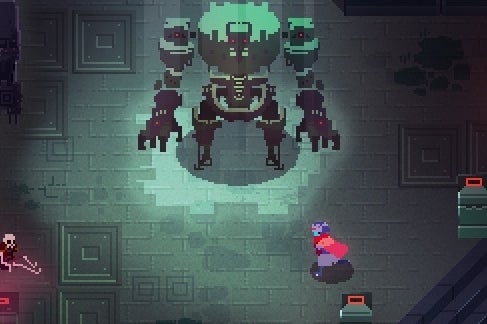 Phenomenal Kickstarter success Hyper Light Drifter has made its way past the gates of Steam Greenlight, which is rather impressive for a game that still has nine days left in its crowdfunding campaign.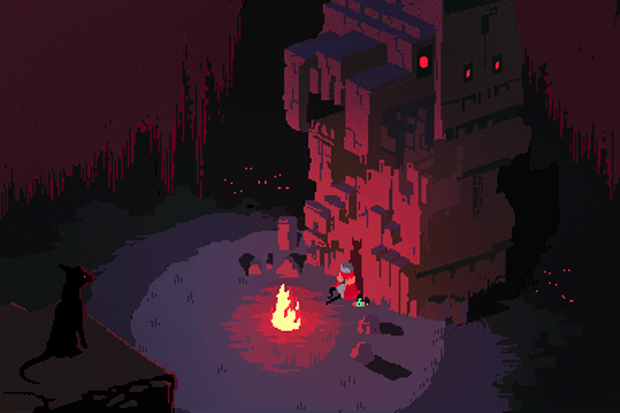 Also heading the list is Eldritch, a first-person Lovecraftian roguelike by the brothers Pittman, who worked on Borderlands and BioShock.
Another highlight is Race the Sun, an endless flyer about dodging geometric shapes as you follow a sunset in perpetuity. It's already out on the developer's website where it's half off its usual $10 price tag for the next six days. Those who order it from there will also receive a Steam Key for when the game goes live on Valve's portal.
The full list of titles recently accepted on Steam Greenlight is as follows:
A-Train9 - Cyberfront Corporation
AdventurOS - Evelend Games
Age Of Wushu - SnailgamesUSA
Cabal Online - ESTsoft
Claire - savionen
Comicado - Jugival
Crystal Kingdom - EpicBeyondStudios
Death Road to Canada - Rocketcat Games
Dysis - ODG
E.T. Armies - Raspina
Eldritch - dphrygian
Fantasy Grounds Virtual RPG Tabletop - Smiteworks
Fibrillation - EgorRezenov
Haunted - dtp entertainment AG
Hyper Light Drifter - Pill Box
Iron Soul - BluBeeGames
Lost Sector Online - lostsector
McDroid - laurent
Mosaico: Tiling Window Manager - uakiki
MouseCraft - Crunching Koalas
Nihilumbra - BeautiFunGames
No Heroes - Drunken Lizard Games
Of Guards And Thieves - Subvert Games
Pulsar: Lost Colony - cptslog
Race the Sun - freakyforest
The Sandbox - Pixowl
Shade 3D Basic - Mirye Software
Skyscraper Simulator - Libredia
Slenderman's Shadow - marcsteene
Vox - Always Geeky
Wildfire Worlds - Dot Product
Zombies.- bignic