Hitman: Absolution 17 minute dev walkthrough
Not a single nun in sight.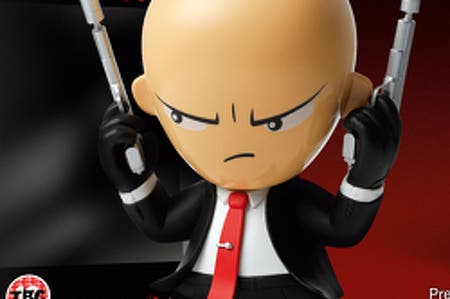 Hitman: Absolution publisher Square Enix has released a 17 minute developer walkthrough of IO Interactive's upcoming stealth adventure for Xbox 360, PS3, and PC due 20th November.
First shown off at E3, the demo portrays Agent 47 entering what looks like a Rockwellian town from the 50s where he's set on kidnapping the son of the community's benefactor. Don't worry, there's still plenty of killing, what with your target being part of a letterman jacket wearing West Side Story-esque gang and all.
Expect plenty of swift, silent murders, innocuous disguises and inexplicable dog humping.
For more information on the game, our own Will Porter recently previewed it where he said, "All the right ingredients are here for a superb Hitman experience, but the worry remains that IO Interactive has strayed from the usual recipe."