So, what's going on with Hitman?
IO working on PC and next-gen game. Montreal making mobile.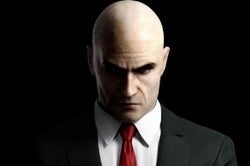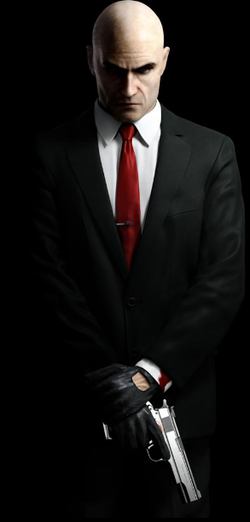 After the release of Hitman: Absolution - a game that failed to meet Square Enix's lofty sales expectations - and layoffs at developer IO Interactive, the future of Agent 47 was cloudy at best.
Now, though, after a developer LinkedIn profile spotted by VideoGamer.com revealed one big-budget game in the series had been cancelled before it had even been announced, Square Enix has confirmed that IO Interactive is hard at work on a next generation Hitman game.
"There's a bit of confusion around the Hitman projects currently in development at Square Enix owned studios and so we wanted to take the time to clarify what each studio is working on to clear up some of this confusion," a Square Enix spokesperson told Eurogamer.
"IO Interactive is developing a new, AAA Hitman game that will be coming to PC and next-gen consoles."
That's good news for IO interactive, a studio that some had feared for as publisher Square Enix axed a number of in-development titles in 2013.
In June 2013 IO announced it had shed almost half its staff to "focus resolutely on the future vision for the Hitman franchise". At the time reports indicated a new Kane & Lynch game fell by the wayside as part of the cull.
Before that, in November 2012, IO likened future development of the Hitman franchise to Call of Duty's two-team cycle.
At the time the next Hitman title was in development at Square Enix Montreal, and was due out for next-gen consoles and PC.
"It's like with Treyarch and Infinity Ward," Hitman: Absolution director Tore Blystad told Official PlayStation Magazine. "You have an IP that has been developed. They will feed off each other, as well as [have] some things that stand out.
"I think with these big franchises it takes a long time to develop just one game. If you can, work a little bit in parallel at least and help each other out."
So what's Square Enix Montreal up to then? Square Enix's latest statement revealed the developer is working on a Hitman game for mobile platforms.
"Square Enix Montreal is fully focused on mobile development of games some of which are related to the Hitman franchise," the publisher said.
"We look forward to sharing more details about these titles later this year."