Hitman 2's latest trailer sheds more light on Colombian jungle level
And how about that fetching poncho?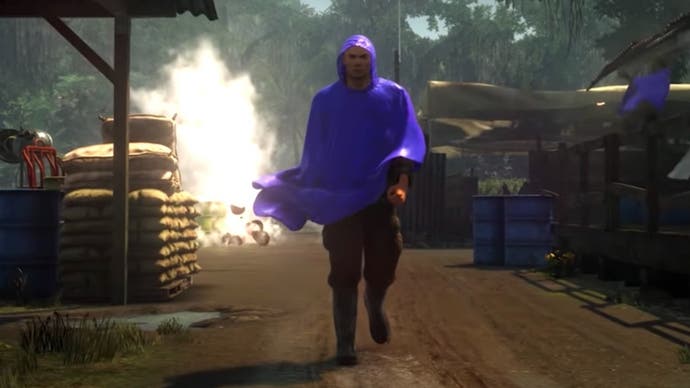 Not so long ago, IO Interactive unveiled a new location for Hitman 2 in the form of the of the lush Colombian jungle. Now, the developer has showcased the area, and the possibilities it affords for stealthy slaughter, in more detail.
According to previous chatter from IO, Hitman 2 will launch will six distinct locations, and the South American rainforest, which features the village of Santa Fortuna as its focal point, is only the second to be revealed so far. As you might imagine, it's in sharp contrast to the tires and tarmac of the Miami racing circuit debuted earlier this year - and its dense foliage and shadowy pathways offer an entirely different range of possibilities compared to Miami's urban sprawl.
Santa Fortuna, according to the trailer, is ruled by an "iron-fisted Delgado cartel", and you'll need to penetrate the area's tight security in order to confront the three cartel leaders convening within the village for presumably nefarious purposes. And you can do it while sporting one of the most fetching plastic ponchos ever to grace a video game.
Some of the possible murder-and-distraction tools highlighted during the video include a leaky gas pipe, a tank full of almost certainly surprised fish, what I'm assuming is a brick of cocaine, plus death by extremely ugly chandelier/ceiling abomination.
Hitman 2, which forgoes its predecessor's episodic structure and releases as a complete game, is due to launch on PC, Xbox One, and PlayStation 4 on November 13th.