Agent 47 gets a big ol' pumpkin head in Hitman 2's special Halloween event
Spooky Escalation Contract starts tomorrow.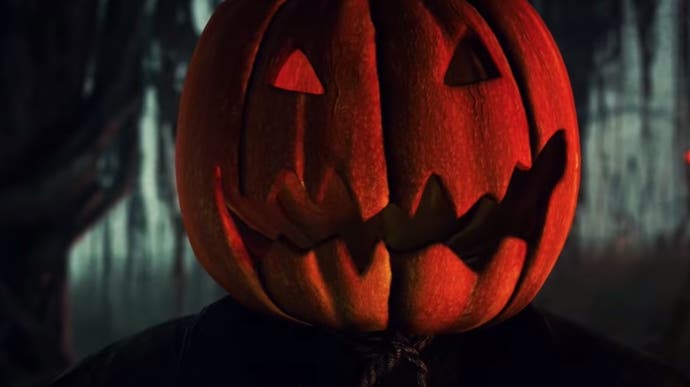 You can pop Hitman 2 on the ever-growing list of games getting into the spirit of the spooky season, thanks to a special new Halloween-themed Escalation Contract, coming tomorrow, 22nd October, on PC, Xbox One, and PlayStation 4.
Developer IO Interactive hasn't, admittedly, offered much in the way of details regarding the new Escalation Contract, but we do know that it's a permanent addition to Hitman 2, is set on the Hawke's Bay map, and will offer two unique rewards for those able to complete it, in the form of the tactical wetsuit and bat shuriken.
Oh, and it looks like Agent 47 is getting a pumpkin head for the occasion, based on the atmospheric accompanying event trailer - which is always a win in my book.
Additionally, patch 2.71.0 (as tomorrow's update is officially known) will introduce three Halloween-related Legacy Challenge Packs, plus a sizeable number of fixes, adjustments, and quality of life improvements, as detailed in IO's latest blog post.
Hitman 2 rounds off the month with a new Whittleton Creek Elusive Target - which starts this Friday, 25th October, and will remain available for 10 days - plus a Hawke's Bay Challenge Pack that will unlock the Red-Tie Kiwi.