IO Interactive unveils Hitman 2, out in November
Includes new online co-op sniper mode.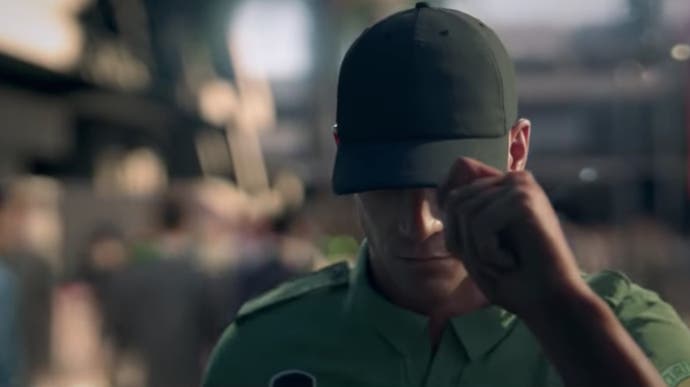 IO Interactive has formally unveiled Hitman 2, and it's heading to Xbox One, PS4, and PC on November 13th.
Hitman 2 is a a direct sequel to the developer's 2016 Hitman game, and its story picks up directly where its predecessor left off, closing in on the mysterious Shadow Client. IO notes that Hitman 2 will launch as a complete story, ditching the episodic structure seen in 2016, but will also offer "tonnes and tons of post-launch content" - including the likes of new Escalation Contracts and Elusive Targets.
As is now tradition, Agent 47's latest adventure will take him all across the world (from "sun-drenched streets to dark and dangerous rainforests", says IO), with the developer showcasing a brand-new location as part of its announcement video. Hitman 2 includes a contract set across glorious sun-bleached Miami, which unfurls on the final day of the Global Innovation Race, with thousand of fans gathered to enjoy the show.
The accompanying trailer (above) demonstrates an impressively detailed, water-side map, which IO calls "one of the most ambitious crowd levels we've ever built". Your goal here is to bring down a father-daughter duo of nefarious tech barons - Sierra and Robert Knox - with the latter enjoying a nearby trade show, while the former participates in the race itself.
IO's trailer offers a few suggestions as to the possible routes you might take to eliminate your targets, with the developer also teasing some of the new features and opportunistic weapons you might encounter during Hitman 2 - including a fire extinguisher, tape measure, frozen fish, heavy stone bust, and even a plate of muffins. Oh, and you can even disguise yourself as a huge flamingo mascot if you want to.
Hitman 2 also introduces new advanced stealth systems, enabling you to interact more realistically with the likes of foliage and crowds - in the latter case, hiding among the throng and dodging between bystanders in order to escape your pursuers.
It also sees the return of Hitman's iconic briefcase, complete with sniper rifle, which leads us nicely onto one of the game's new standalone modes. Sniper Assassin, as it's known, marks a series first: online co-op. Here, players (in the guise of Agent 47, and new characters Stone and Knight) can team up to eliminate targets.
All characters have their own have own dialogue, story, and weapons - Knight can shoot through walls, while Stone has shockwave ammo - enabling players to strategise as they work together. Additionally, Sniper Assassin can be played solo.
IO demonstrated Sniper Assassin on a beautiful new map, specifically designed for the mode. It features a sprawling manor house, complete with expansive gardens and even a hedge maze, tucked among the Austrian mountains. Your task here is to eliminate targets at a lavish wedding.
According to the developer, Sniper Assassin is available to download immediately for anyone that chooses to pre-order the game. Otherwise it will be waiting for you on November 13th, when Hitman 2 launches on PC, PS4, and Xbox One.