Hitman 2 gets a bank level this summer
Fortune favours the bald.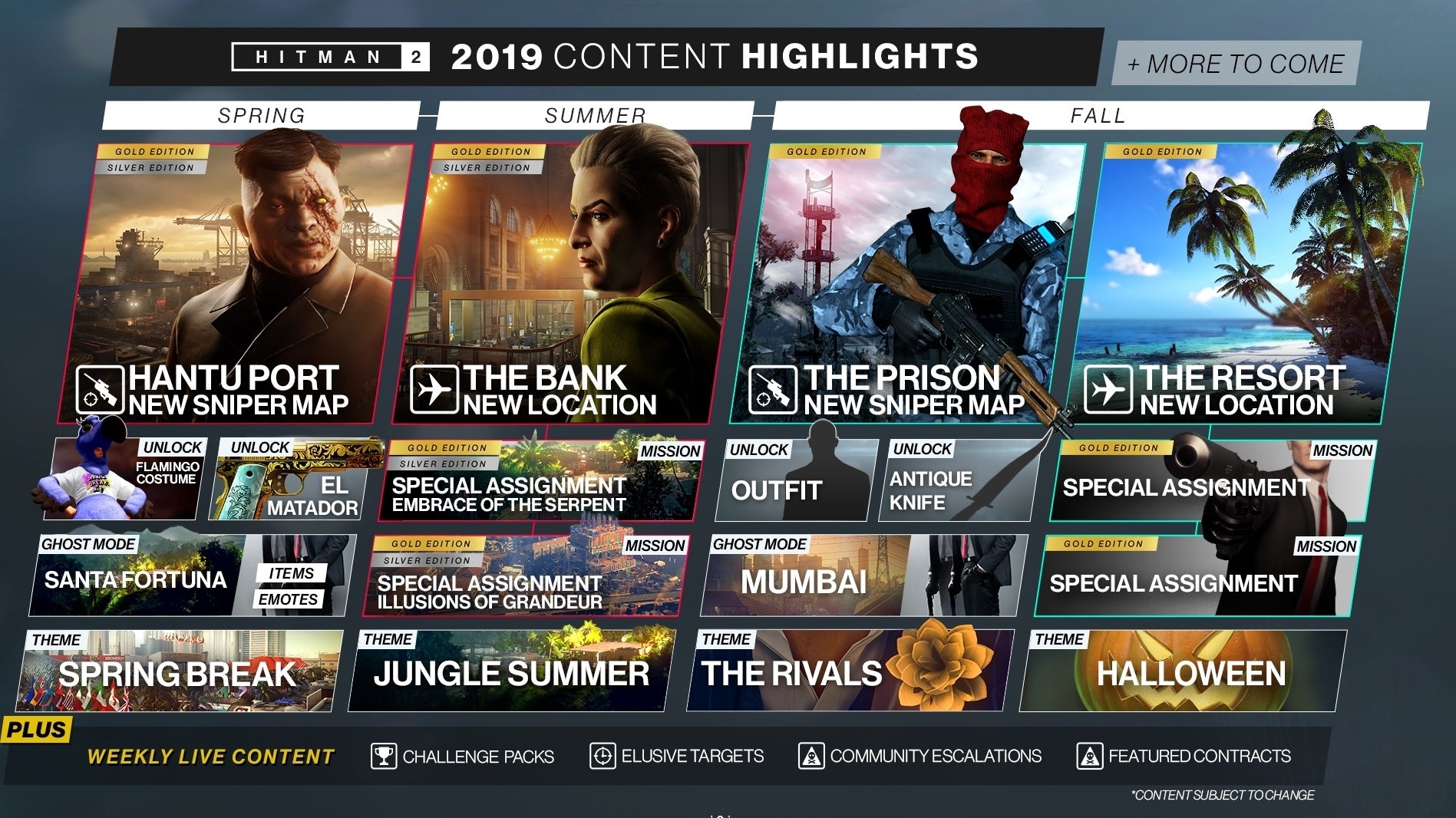 Hitman 2 has already seen some fantastic additions since release - take hunting down Sean Bean and that snow festival, for example - but the upcoming content looks particularly exciting, as IO Interactive has announced new bank, resort and prison locations. I wonder if you visit them in that order.
In a post on IO Interactive's website, the developer detailed the game's content plans for the upcoming year. This includes new sniper maps, the new locations, special assignment missions and unlockable items such as a flamingo costume. Each of the new locations will add "new targets, challenges and mastery unlocks that can be used in all locations".
Silver players get access to sniper map Hantu Port and The Bank, but you'll need gold to try out The Prison or The Resort.
Check out the road map image for the full details on when each of these goodies arrives, split over spring, summer and autumn: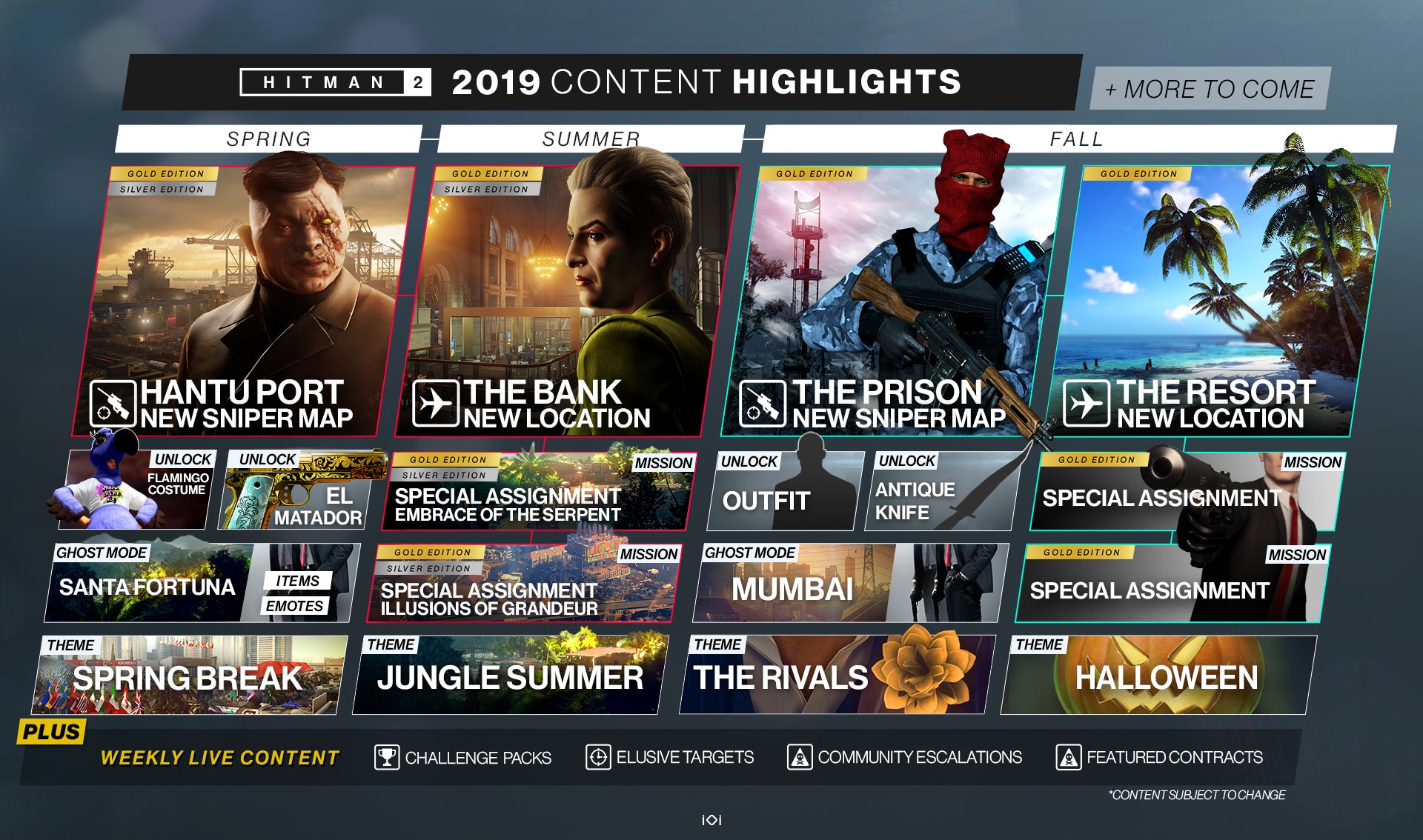 There's apparently more surprises on the way, and if you want more information on the upcoming content, you can tune into the next monthly IO Interactive livestream on 29th April.