You can now hunt down Sean Bean as Hitman 2's first Elusive Target
Bond over it.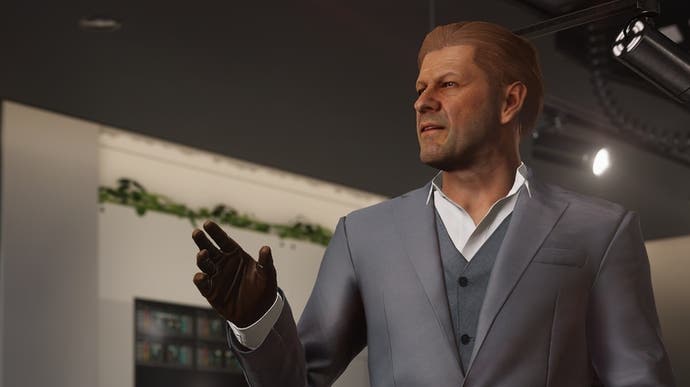 IO Interactive's Hitman 2 only launched last week on Xbox One, PS4, and PC, but its very first Elusive Target mission is now go - and beloved actor Sean Bean is the man in players' sights as the contract gets underway.
More accurately, your first Elusive Target in Hitman 2 is Mark Faba, a disgraced former MI5 agent played by Sean Bean. Faba, explains IO, is known as The Undying by those in the know, and is a master of faking his own death. He's been confirmed dead by the International Contract Agency more than a dozen times and, as a result of his impressive disappearing skills, now has an enormous bounty on his head. There's a full briefing in the video below.
Hitman's first Elusive Target challenge sets players, in the role of Agent 47, the task of eliminating Faba after he is "hired by Robert Knox to complete an assassination contract that requires his expert surveillance, infiltration and demolition skills". Faba can be located on Hitman 2's Miami map but, as is always the case with Elusive Target missions, would-be assassins have only a single chance to take their target out.
The Undying, as the Elusive Target mission is known, is available now and runs through December 4th. It marks the start of IO's free post-launch content plans for Hitman 2, and those that participate can complete the Explosive Penmanship challenge, which in turn grants access to the new Explosive Pen weapon. IO notes that players will also begin unlocking suits for Agent 47 by playing and completing Elusive Target challenges.