Here's your first glimpse of Netflix's animated Cuphead series
Starring Mugman!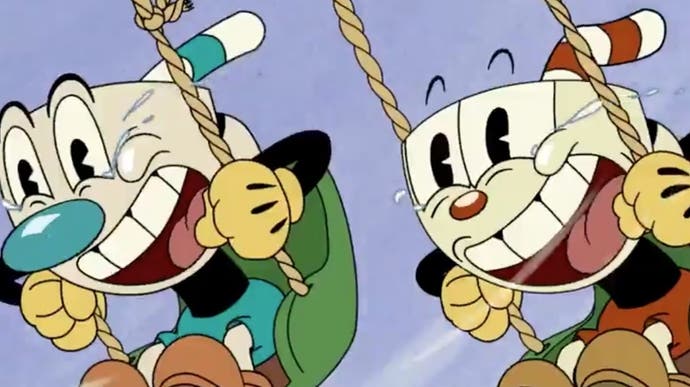 It's been almost a year since Netflix revealed it was turning developer Studio MDHR's acclaimed run-and-gunner Cuphead into an animated TV series, but finally the streaming service is ready to share more; and we've now been treated to the first (brisk) look at The Cuphead Show.
Netflix's animated Cuphead series is described as a "character-driven comedy" that follows the "unique misadventures of the impulsive Cuphead and his cautious but easily swayed brother Mugman", and will, as you'd very much hope, stick closely to the game's memorable Fleischer-Studios-inspired 1930s cartoon aesthetic.
Most of that we knew previously, but now Netflix has provided a small peek at how the game will translate to TV screens in a short behind-the-scenes video posted to the NX Twitter page. It features a smattering of footage from the show, and introduces two of its key voice stars.
Tru Valentino will take on the lead role of Cuphead, while Frank Todaro will play sibling Mugman. As announced previously, the show will be helmed by Emmy and Annie award-winning Dave Wasson, who has worked as director on Disney's critically acclaimed, and somewhat similarly styled, Mickey Mouse Shorts series.
There's no release date for The Cuphead Show just yet but Netflix says it's "coming soon".