Here's our first look at Just Cause 3 in action
Boom.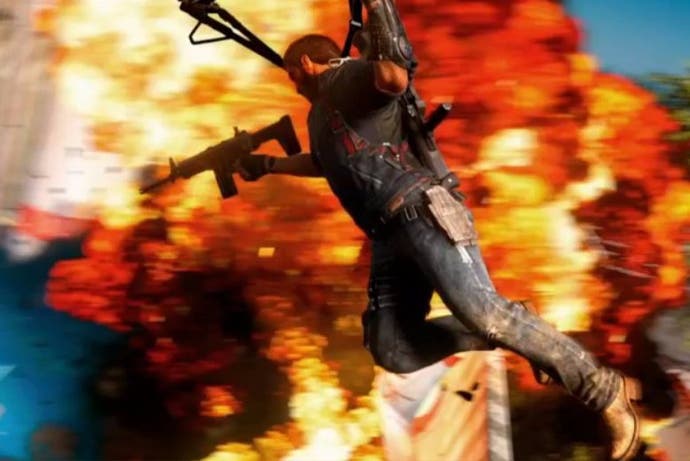 A new Just Cause 3 video has revealed the game in action for the first time.
The video, below, features footage "captured in-game using cinematic camera angles", according to developer Avalanche, so we get a good sense of what to expect from the open-world action game. There's skydiving, plane hijacking, vehicle tethering, guns and lots of explosions. It looks a lot like Just Cause!
Here's the official blurb from the video description: "This footage is all actual gameplay. It was captured in-game using cinematic camera angles. It contains no cut scenes. Nothing was staged or scripted."
There's also word that if you pre-order you get the Weaponised Vehicle pack, because video games.
Just Cause 3 is due out in time for Christmas 2015 on PC, PlayStation 4 and Xbox One. Check out our Just Cause 3 preview for more information.