Here's how Zelda: Breath of the Wild looks using Nintendo Labo VR
"Rather than change the game, we should let you play it as it is."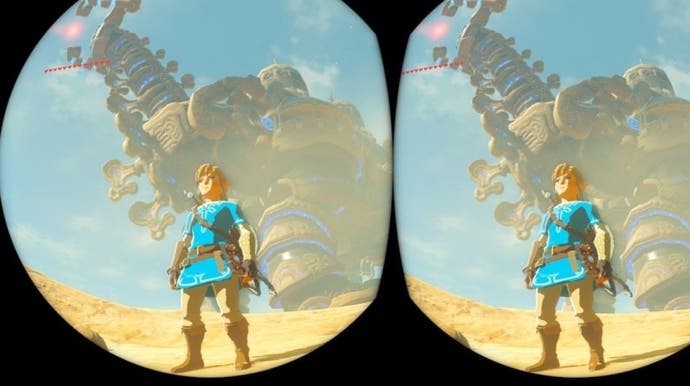 Let's take a look at The Legend of Zelda: Breath of the Wild's upcoming virtual reality support - coming via a free update on 26th April. Of course, the mode requires you own Nintendo's just-released Nintendo Labo: VR Kit to use as a pair of hold-up-to-your-face goggles.
In a Nintendo UK blog post, Breath of the Wild technical director Takuhiro Dohta explained his team deliberately chose not to alter the main game for VR support. There's no exclusive VR mode, or gallery.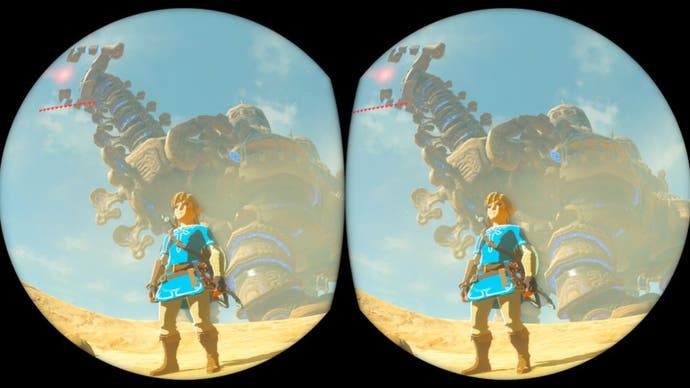 Instead, the game's VR option is simply available at all times - so you can switch it on "when there's something interesting to see," Dohta says, "like a location with a great view, a favourite character, or a favourite piece of equipment".
A motion-controlled camera is also an option - although you can switch this on or off, too.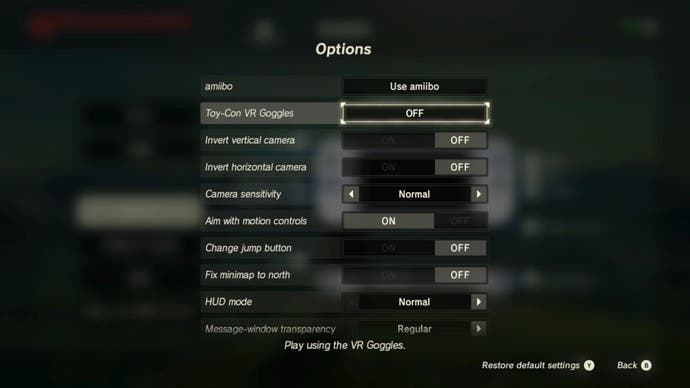 "Our challenge became coming up with a way to create a fun VR experience without changing that core aspect of the game's design," Dohta said. "Ultimately, we arrived at a VR Goggles experience that's a bit different from the one you'll find in Nintendo Labo: VR Kit, so I hope you'll give it a try.
"If you're not a fan of the motion-controlled camera, you can turn it off by adjusting the Aim with motion controls setting under Options, and enjoy the VR experience that way instead. Even with the motion-controlled camera turned off, I hope this new experience is enough of a twist to give players a reason to try the VR visuals out."
You can read exactly how to enable the mode with our how to play Zelda: Breath in the Wild in VR explainer.