Here's everything we know so far about Apex Legends' next event, Voidwalker
I was disappointed it wasn't a Destiny tie-in, too.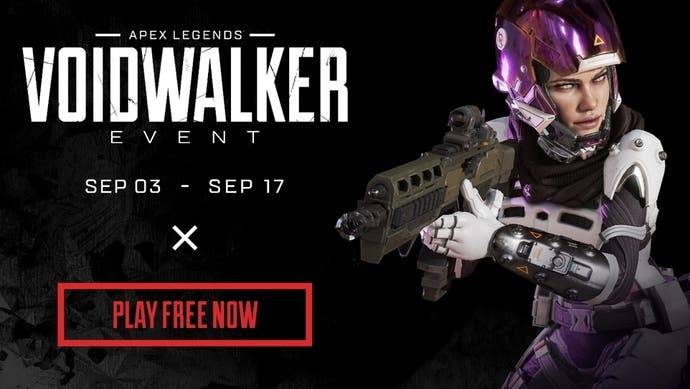 Hot on the heels of Iron Crown, Apex Legends has detailed what's coming next to the free-to-play battle royale - Voidwalker, a new event inspired by Wraith's "mysterious past".
Kicking off on 3rd September and running until the 17th, Voidwalker introduces a load of "awesome content", including a new town takeover, a limited-time mode entitled Armed and Dangerous where weapons are limited to snipers and shotguns "while overall loot is much harder to come by", and new challenges to earn "exclusive skins and Wraith-themed content". All challenges and rewards will reportedly be limited to the two-week event.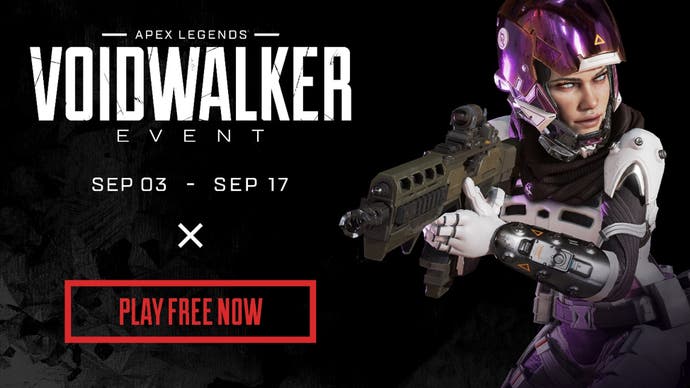 There'll also be a Double XP for Top 5 and Wins Weekend running from 6th September to 9th September the bonus of which will affect both account level and battle pass progression. A direct purchase shop will also be available, presumably in response to the loot box furore that plagued Apex's last event. It'll include a set of themed cosmetics such as the Voidwalker Wraith Legendary and custom character select animation, and unspecified "lower price point items". These cheaper items will cost $5, and are "event limited" for six months.
Six new legendary items will also be added to the core loot pool. As well as crafting or unlocking them from packs, you can also pick 'em up in the store, too.
"Syndicate construction crews have unearthed part of a decayed Project: Wraith facility in Kings Canyon," Respawn explained in a recent blog post. "Jump in to discover for yourself the mysterious remains of the research site, including a functional prototype portal that can be used to get an early jump on the base - or to escape and reinitiate skydive. And be sure to keep an eye out for other hidden lore details."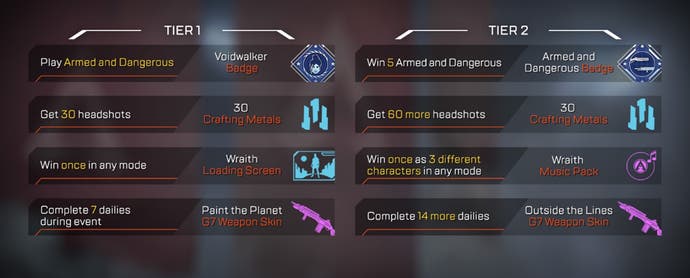 As Wes explained, Respawn's otherwise brilliant battle royale hit the headlines for all the wrong reasons with the arrival of the hotly-anticipated Iron Crown event when it transpired that most of the Iron Crown Collection cosmetics were locked behind expensive loot boxes. Bloodhound's heirloom set, which contains an axe, a kill quip and a banner pose, could only be unlocked after opening around £130's worth of packs - and then paying another £28 on top of that. (Be sure to check out Emma's excellent breakdown of the true horror of the situation here.)
Respawn's Drew McCoy then penned a blog post responding to the situation. In it he admitted "with the Iron Crown event we missed the mark when we broke our promise by making Apex Packs the only way to get what many consider to be the coolest skins we've released".