H1Z1 renamed Just Survive in "most comprehensive update in the game's history"
Adds new map, base-building, weapons, loot, and in-game currency.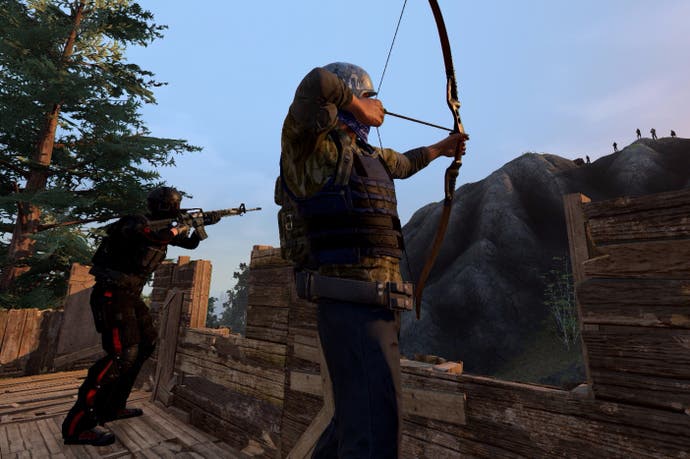 Daybreak Game Company (formerly known as Sony Online Entertainment) drastically updated its zombie survival MMO H1Z1 today, going so far as to rename the entire game Just Survive.
To clarify, the game was initially titled H1Z1 upon its 2015 Early Access launch. The following year PlayerUnknown himself, Brendan Greene, was hired to make a Battle Royale-inspired mode called H1Z1: King of the Kill. This zombie-less Hunger Games-like competitive mode later splintered off into its own game, while the original game was renamed H1Z1: Just Survive. And now it's simply called Just Survive. Confusing, I know.
At any rate, the name change to Just Survive is only the tip of the iceberg for the game formerly known as H1Z1, as Daybreak released what it's calling the "most comprehensive update in the game's history."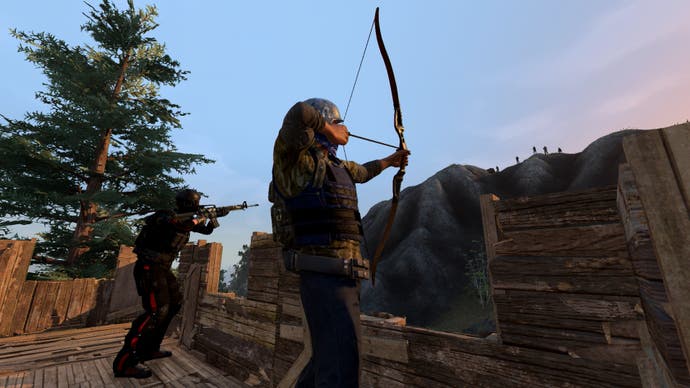 Perhaps the biggest change is that the game's world map has been entirely replaced with a new stage called Badwater Canyon. Daybreak said in its update notes that this new map "will be rolled out steadily over time, as it is created region by region, in order to give appropriate focus to each aspect of its overall design. It has replaced the game's original map, so we wish a fond farewell to 'Z1'."
This update also adds a new "Stronghold" base-building system in which players can craft structures and fortify them with an array of traps.
The combat system has also been rehauled as weapons now have different tiers and customisation options. Melee combat has been tweaked as well with new hit detection and animations.
Loot has been reconfigured too. Now you'll be able to see exactly what each item is before you even pick it up. "The days of picking up a striped shirt only to discover it's actually an orange tank top are over," the developer beamed. There's also a new rarity system making it more clear how valuable your goods are.
Finally, this new update adds collectible Golden Eagle Coins, which are goods that can be converted into in-game currency. "These aim to create true value for each item in the world, tackling the problem of item hoarding," Daybreak said. "Golden Eagle Coins are required to purchase new Stronghold locations, and this currency's usage will continue to be expanded in the future."
For more on what's new, here's the full patch notes.