Guild Wars 2's new dragon mount and story episode get a release date
Hot.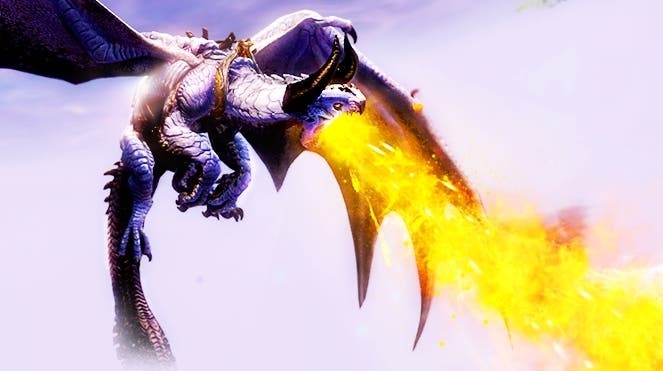 The final episode of the fourth story-season of Guild Wars 2 will arrive 14th May (this Tuesday). Included will be the game's second flying mount, a dragon one, the Skyscale.
Episode 6: War Eternal picks up after the teary, unexpected death in episode five, as you chase wounded mega-bastard-dragon Kralkatorrik (easy for you to say) across the skies. There'll be a new map to explore, which apparently uncovers the secrets of Kralkatorrik's existence; a new legendary sword, which changes form depending on which attack skills you use (!); and a new upgradeable Mist Shard armour set.
Episode 6: War Eternal is free for people who own Guild Wars 2: Path of Fire, and Path of Fire is half-price until 19th May.