GTA5 takes on Trackmania in new GTA Online DLC
UPDATE: Cunning Stunts out now.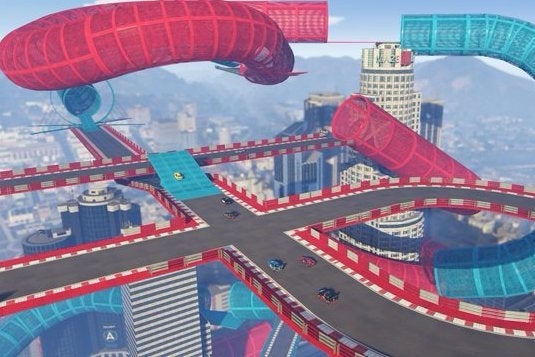 UPDATE 12th July 2016: The Cunning Stunts expansion for GTA Online is out now, Rockstar has said.
ORIGINAL STORY 7th July 2016: Grand Theft Auto Online shows no signs of stopping, and next on the agenda is a brand new stunt racing DLC.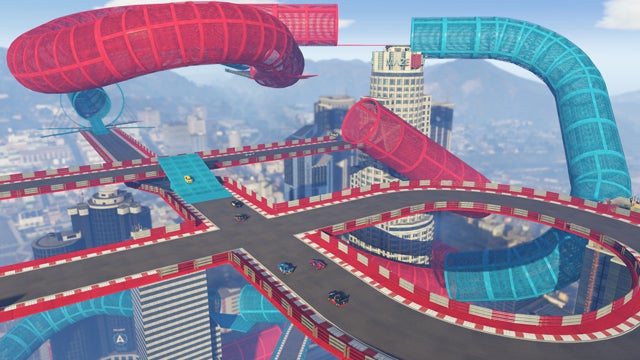 Cunning Stunts will arrive next Tuesday, 12th July and adds huge floating race-tracks above the Los Santos skyline.
Think of it as a cross between Mario Kart's Rainbow Road the Trackmania series, but within GTA5's world.
There are tubes, loops and windmill blades to avoid, multiple pathways, jumps and new super cars and bikes to race in or on.
GTA5 has now left the Xbox 360 and PlayStation 3 behind, but PC, PS4 and Xbox One owners will get the add-on for free at the same time next week.