GTA5 on PC, PS4 and Xbox One has a new first-person mode, Rockstar website suggests
But is it accurate?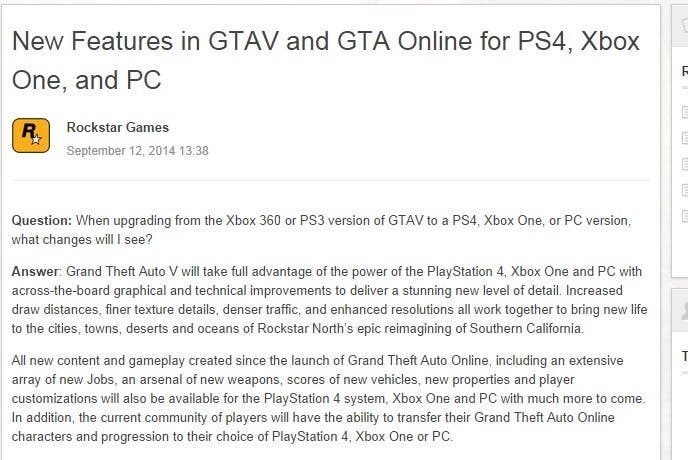 Grand Theft Auto 5 on PC, PlayStation 4 and Xbox One has a new first-person mode, according to a post on Rockstar's website that was subsequently pulled.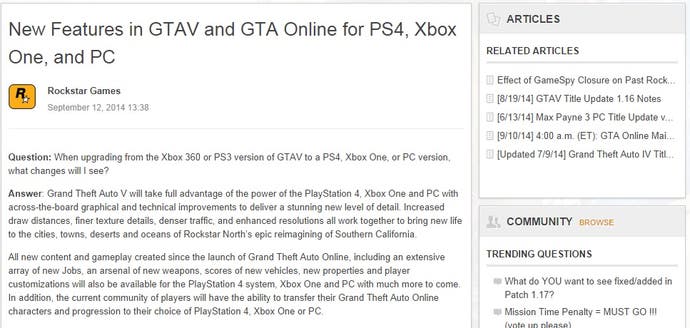 Redditor "DrOversight" provides a link to a Google cache of the page in question, which spills the beans.
Among a raft of changes over the PlayStation 3 and Xbox 360 versions includes a brand new first-person mode for vehicles that shows the interior of the vehicle.
But that's not all: there's also mention of a brand new first-person mode while on foot.
"Grand Theft Auto 5 will take full advantage of the power of the PlayStation 4, Xbox One and PC with across-the-board graphical and technical improvements to deliver a stunning new level of detail," reads the post.
"Increased draw distances, finer texture details, denser traffic, and enhanced resolutions all work together to bring new life to the cities, towns, deserts and oceans of Rockstar North's epic reimagining of Southern California."
Meanwhile, the PC version features a video editor for movie making, the post suggests.
The post is dated 12th September, so there is no guarantee it contains accurate information.
The PS4 and Xbox One versions of Grand Theft Auto 5 launch on 18th November, but the game's PC version will not be available until next year - on 27th January 2015.
As previously reported, the game's radio stations are upgraded. 100 new songs and new DJ mixes will be added. GTA Online supports 30 players on PS4 and Xbox One. All existing content packs released for the game's PS3 and Xbox 360 versions are also packed in.
Anyone upgrading to the new versions from last-gen consoles will be able to port over their GTA Online profiles, too.