GTA Online adds customisable aircrafts next week
UPDATE: Includes Battlegrounds-like sandbox survival mode Motor Wars.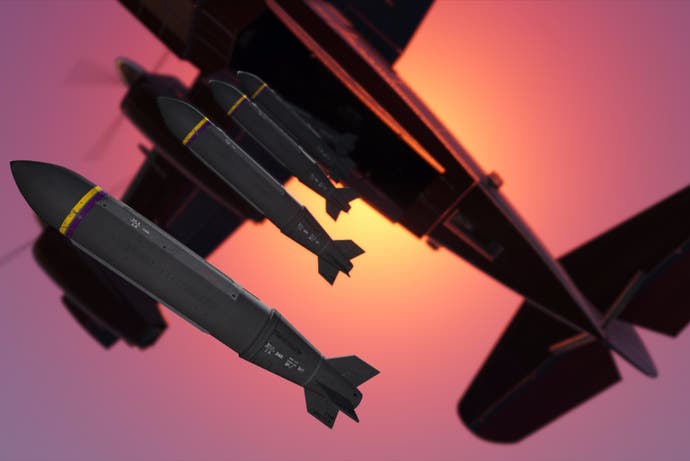 UPDATE 29/08/2017 11.30pm: GTA Online has added a new mode that sounds a lot like a team-based take on PlayerUnkown's Battlegrounds (or Battle Royale before it).
Dubbed Motor Wars, this new mode is described by Rockstar as such: "Up to four teams parachute into a periodically shrinking kill box strewn with a lethal assortment of guns, explosives and Weaponised Vehicles. Work together, find a vehicle, and fight opposing teams and the shrinking map to survive and win."
ORIGINAL STORY 24/08/2017 6.27pm: Grand Theft Auto Online is getting a major new update on 29th August that adds customisable aircrafts to Rockstar's sandbox adventure.
Dubbed Smuggler's Run, this update will allow players to claim their own private hangar where they'll team up with Nervous Ron to fly contraband out of Los Santos.
As teased in the trailer below, you'll get to pilot choppers, fighter jets, and bombers in these impending Smuggler's Run scenarios. The sky's the limit.
Rockstar also noted on its News Wire that later this autumn we'll see expanded racing challenges that will take advantage of the new aerial options. These upcoming modes will also add new ground vehicles. It's not clear exactly when these will launch, but Rockstar said there will be holiday content out in time for Halloween.