GTA fans think they've discovered a secret that teases the locations of GTA 6
"GTA VI(CE) City seems like the title."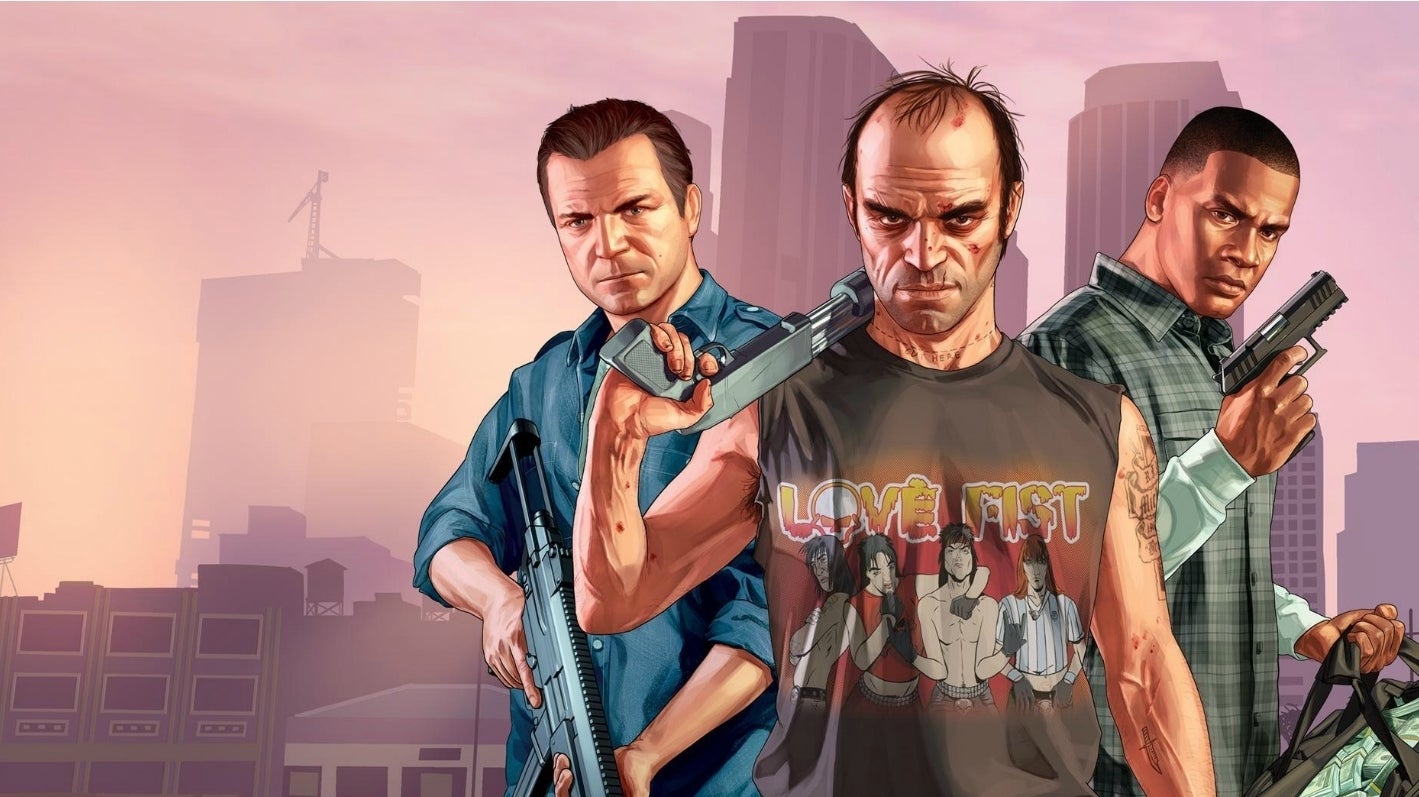 The map of a DLC racing track has sparked rumours that the next Grand Theft Auto will not only take players back to Vice City, but also Mexico and Michigan/Chicago, too.
By examining the topography of the map of the "Height of Society" race track - just one of several recently released as part of Grand Theft Auto 5's Open Wheel DLC pack - players think the physical features of the geography match that of parts of North and South America.
It strengthens rumours that the game will return to Vice City - an imaginary location based upon Miami, Florida - and that it may be called Grand Theft Auto VI(CE) City.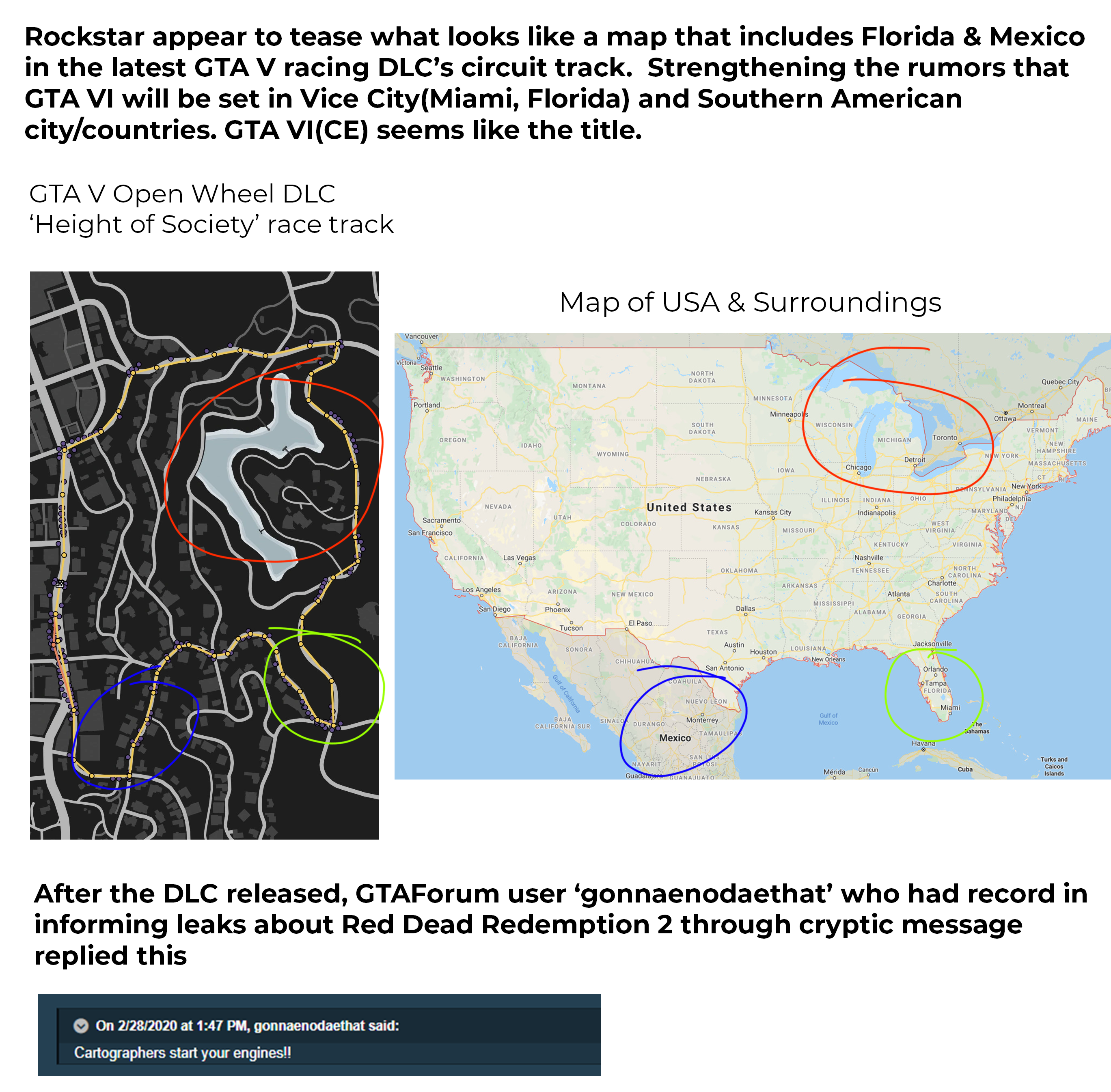 "Rockstar appear to tease what looks like a map that includes Florida and Mexico in the latest GTA 5 racing DLC's circuit packs," said one commenter on Imgur (thanks, Comic Book). "Strengthening the rumours that GTA VI will be set in Vice City (Miami, Florida) and Southern American city/countries. GTA VI(CE) City seems like the title."
In news that likely surprises no-one, Rockstar has yet to confirm nor deny the rumours at this time, and of course, all of this is very much pure speculation at the moment, so take it all with a generous dollop of salt for now.