Gravity Rush director alludes to sequel
Tweeted "It's a secret" to everybody.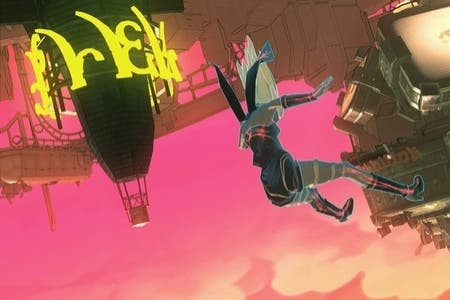 The director of stylish Vita-exclusive open-world adventure Gravity Rush has hinted that a sequel is on the docket.
According to Gematsu's translation, when a fan congratulated director Keiichiro Toyama on Gravity Rush winning "Game of the Year" at TGS' Japan Game Awards on twitter they added, "looking forward to the sequel." Toyama replied, "Thank you! I'll do my best on the sequel."
When pressed for comment on whether this was confirmation that a Gravity Rush sequel is in the works, he coyly replied, "It's a secret."
So it's not an official confirmation then, and maybe he was just being polite, but he did specify "sequel" and he could have explained that nothing was certain if he wanted to dispel rumours of its existence.
Our Christian Donlan considered Gravity Rush a game so nice he reviewed it twice, scoring it a 9/10 both times. "If you're drawn to games by the satisfaction offered by their simplest mechanics, Gravity Daze [Rush's Japanese title] is a total delight," he wrote in his initial import review.