Gravity Rush 2 gameplay revealed
Check out Kat's three new styles of gravity.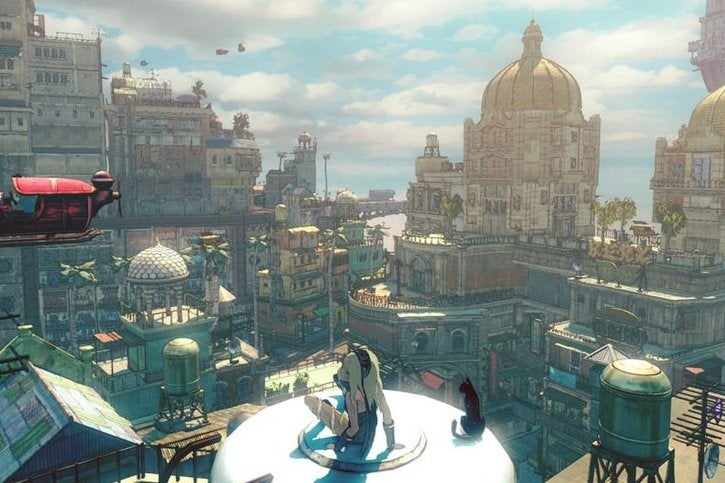 Gravity Rush 2, the PS4-exclusive sequel to the Vita-exclusive open-world platformer, has been detailed in some new footage demonstrated at Sony's Paris Games Week press conference.
This time around player character Kat can not only change the direction of gravity, but manipulate how it works as well by toggling between three different styles. Aside from regular gravity, there's Lunar style where Kat is lighter and quicker, and in Jupiter style Kat falls slower, but weighs more and does more damage.
Each gravity style includes its own combat combos and players will be able to switch between the different styles at will.
Gravity Rush 2 also introduces the Tag Battle system wherein players team up with an AI partner.
Gravity Rush Remastered, the enhanced PS4 restoration of the original adventure, will arrive on 10th February.