Grand Theft Auto 5 gets November PS4 and Xbox One release date
But PC version delayed to January 2015. PS4 trailer released.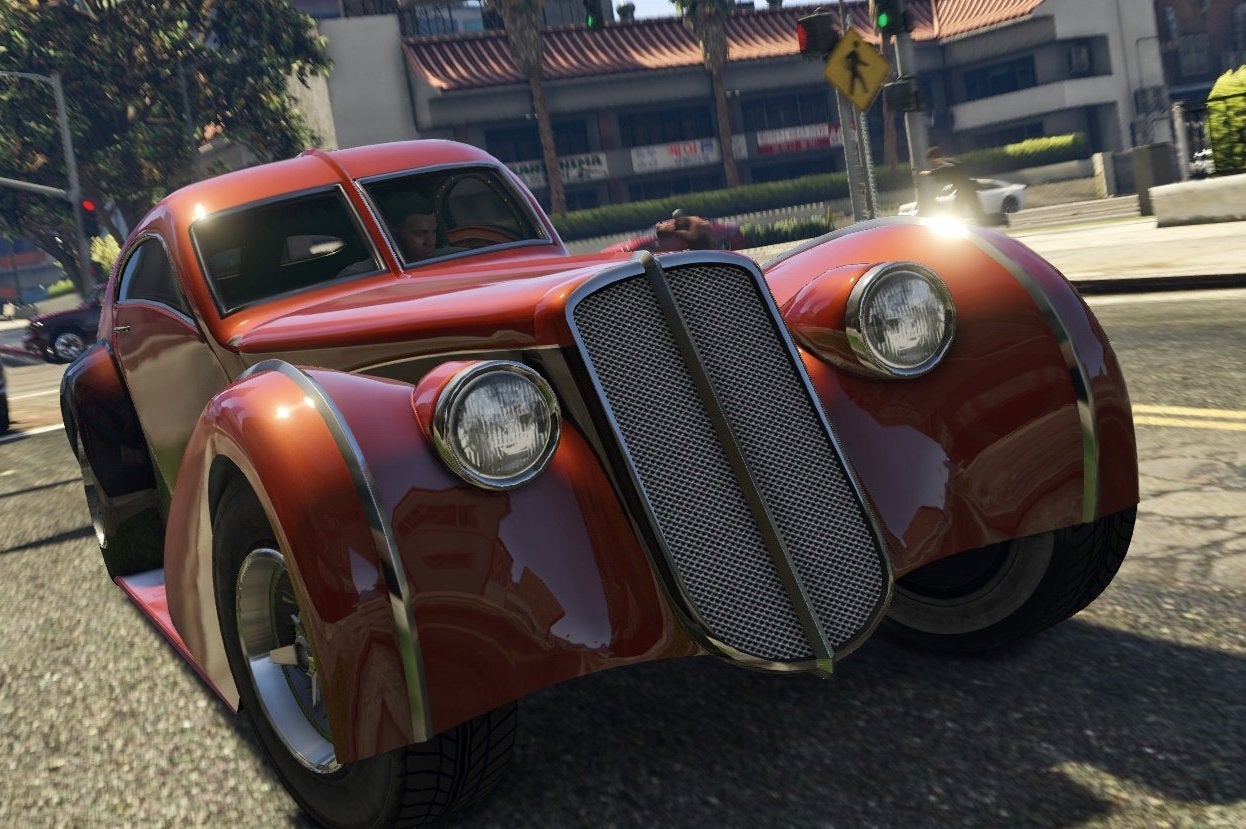 UPDATE: Rockstar has released a new trailer for the PS4, Xbox One and PC versions of GTA5 titled: "A Picket Fence and a Dog Named Skip."
At the end of the trailer we're told it was captured from the PS4 version of the game. Watch it below.
ORIGINAL STORY: The PlayStation 4 and Xbox One versions of Grand Theft Auto 5 launch on 18th November, Rockstar has announced.
But the game's PC version will not be available until next year - on 27th January 2015.
The new editions feature "major visual and technical upgrades", Rockstar has promised, including a increased draw distance, new weapons, vehicles and activities, such as wildlife photography.
More animals, denser traffic, better foliage and enhanced damage and weather effects also feature.
As previously reported, the game's radio stations are upgraded. 100 new songs and new DJ mixes will be added.
Pre-order the game and you get $1m of in-game cash to blow on the GTA5 campaign and Grand Theft Auto Online.
Speaking of GTA Online, the multiplayer portion supports 30 players on PS4 and Xbox One. All existing content packs released for the game's PS3 and Xbox 360 versions are also packed in.
Anyone upgrading to the new versions from last-gen consoles will be able to port over their GTA Online profiles, too.