Gorgeous leaked Zelda art suggests rock climbing
River deep, mountain Hyrule.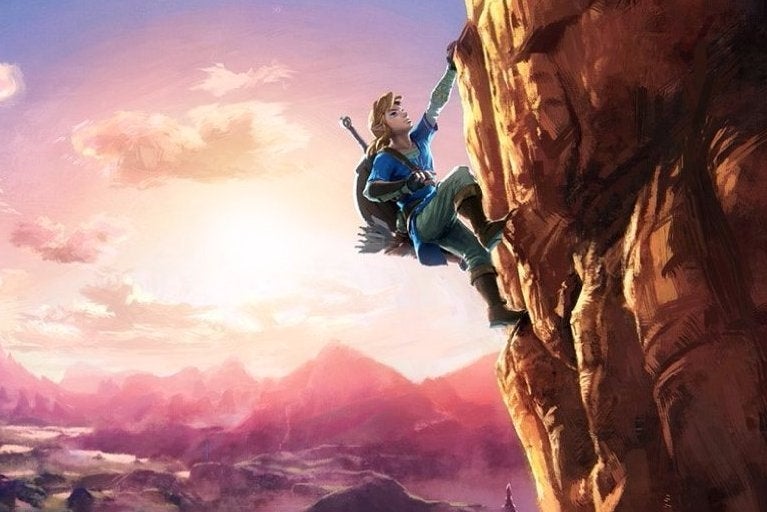 Nintendo's not to be left out of today's rampant leak action: a hitherto unseen piece of concept art for the next Legend of Zelda game, which we will be hearing a lot more about at E3 this week, has surfaced.
Nintendo Life spotted the image on Amazon's product page for the Wii U version of the game, though it seems to have been pulled.

The most interesting thing about it - apart from its beauty - is what Link is pictured doing. He's scaling a sheer rock face, which would be a first for Zelda (at least, if it doesn't have a ladder, vine or bit of trellis work attached to it). Is he taking a leaf from Nathan Drake's book?
Nintendo will be showing the Wii U version in depth in a livestream on Tuesday at 5pm UK time. We'll have live coverage, alongside other conferences, in our E3 schedule guide. The game's also in development for Nintendo's next console NX, and both versions are due for release alongside NX in March next year.