Fortnite's Chapter 2 map has lost its new car smell, and it's about time
Christmas TIE-in.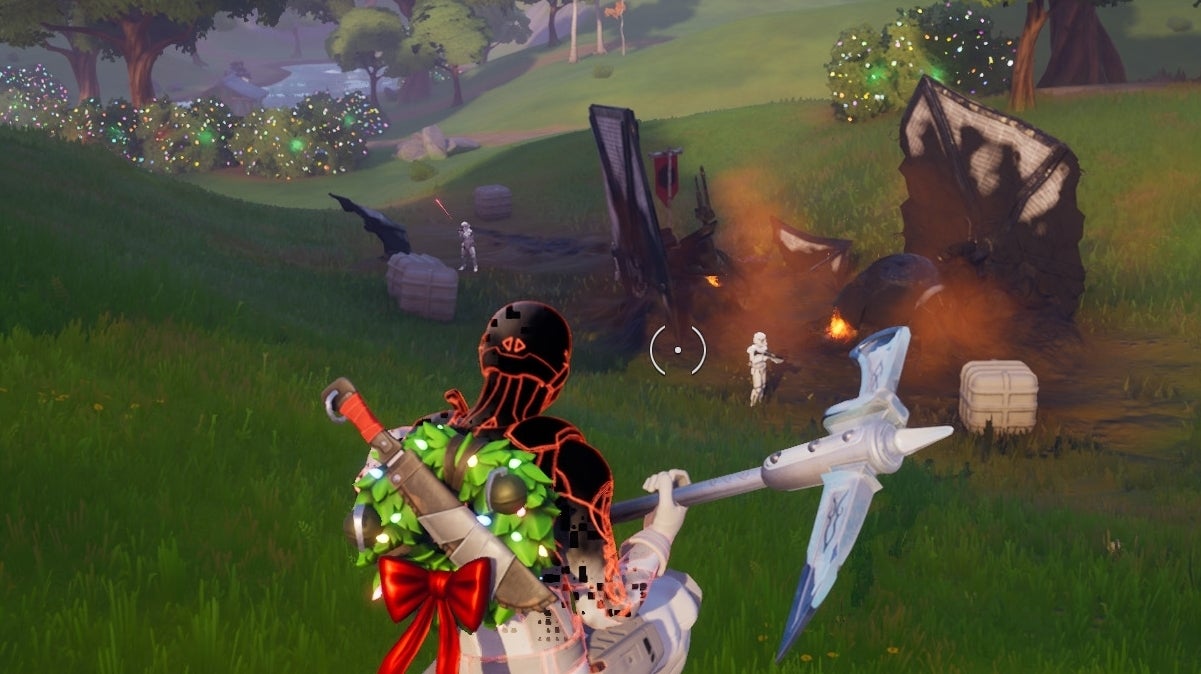 Fortnite's pristine Chapter 2 world has finally lost its layer of shrink-wrapping. Between a fresh dusting of snowy Christmas locations and the crash landing of Fortnite's Star Wars event, the battle royale map now has Epic's busy fingerprints all over it once more, some signs of wear and tear.
Amongst Fortnite's festive decorations and newly snow-capped zones you'll now find an ice hotel, a Christmas lodge, and a ski resort with a disco which pumps out obnoxious music. The aftermath of the game's live Star Wars marketing bonanza, meanwhile, has left crashed TIE Fighters dotted around the map, shot down by a Geoff Keighley-introed Millennium Falcon. Their wreckage has been kept burning, designed to act like a signal flare for players to go investigate.
Don't get me wrong - Fortnite's old map had needed replacing. It ended up cluttered, especially over the game's time-bending, location-warping Season X which deliberately drove the game to a breaking point. The coffee cup rings left over from two years of apocalyptic live events and smaller, daily changes had finally become too plentiful to ignore. It felt like time to strip everything back for a fresh coat of varnish. And with that, Chapter 2 gained room to fit in some of its best new additions - large expanses of water, a better sense of scale, and Lazy Lake.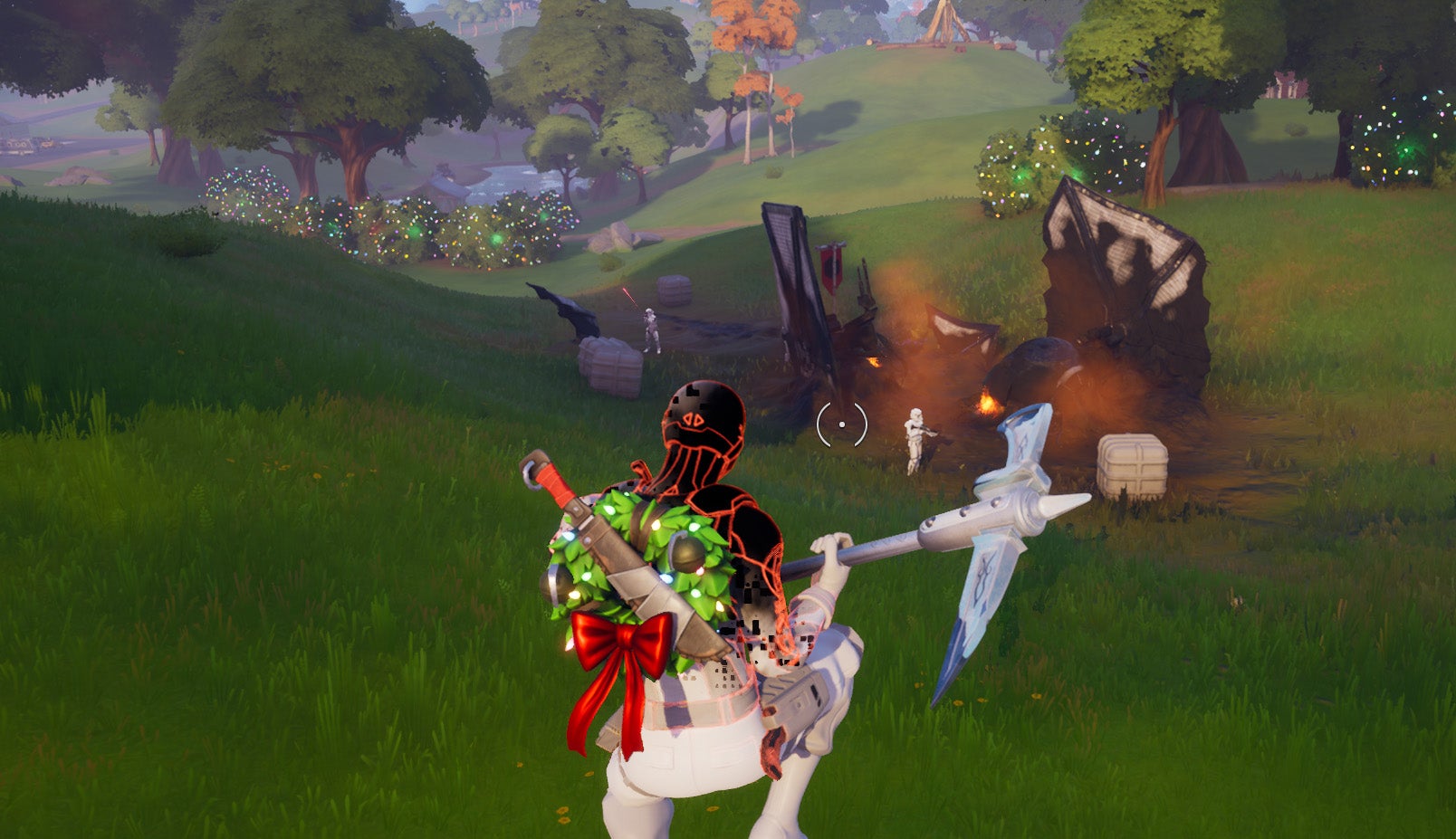 Already, though, this new world had begun to feel a bit too clean. Sure, it had nods to the past and Easter eggs for fans, such as relics from the old map found in its scrapyard. But part of playing Fortnite is seeing it evolve in front of your eyes, and for a little too long the new map had remained static. This season's storyline - a fairly straightforward battle of goodie and baddie mercenary teams - has been resigned to loading screens and unlockable character skins rather than map changes. This season's only big live event - so far - was bought out by Disney.
The best part of playing on the old Fortnite island was being able to see its history littered about in its craters and curios. The cracks which preceded its volcanic eruption. The slabs of stone left over after Kevin the cube went nuclear. The crumbling remnants of Polar Peak. Of course, Chapter 2 will get these things too - I am sure. It's just thrilling to see this cycle begin anew.
I was a little disappointed to see Risky Reels pop back into existence this week, following its slow conversion to a stage for the Star Wars event, bits shipped in on flatbed trucks day by day. Instead of an organic change back, it felt too much like Epic had just flicked a switch - which of course it had. When the snow melts, and Disney's marketing money runs its course, I hope the scars from Fortnite's most recent changes can still be seen on its map, the coffee rings starting to mount up once again.