Football Manager 2019 has VAR
Reality TV.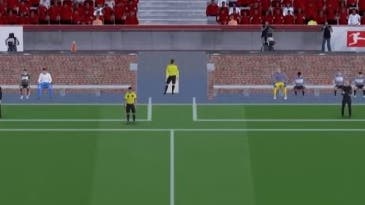 Football Manager 2019 has VAR.
Sports Interactive announced the new feature for this year's game along with a video showing it off.
The inclusion of VAR, or Video Assistant Referees, will see the ref sprinting to a telly after contentious decisions in games that make use of the tech in reality. Or, you may see the ref communicate with the VAR via an earpiece.
Football Manager 2019 also has goal-line technology, to be used in competitions that use the tech in real-life. In the game, you see the tech in replay form from a top-down perspective, as you do in real life. It looks like this: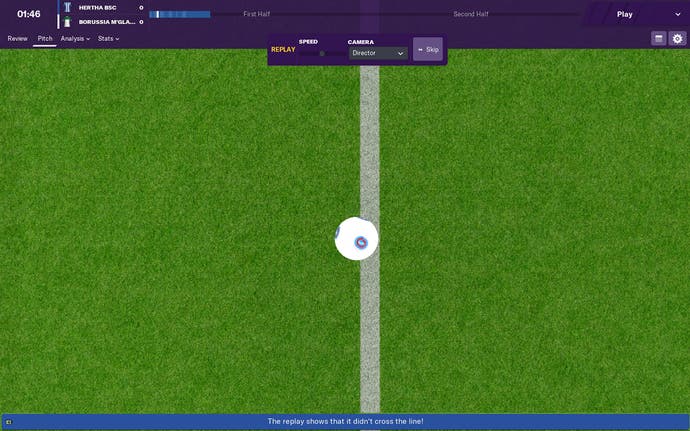 What's cool is you'll be asked about VAR and goal-line tech incidents during post-match press conferences, with controversial incidents referenced in match reports and social media. "Expect these technologies to create as much debate in your save game as they have in done in the real world of football," Sports Interactive said.
Elsewhere, Sports Interactive has added tactics archetypes for popular real life strategies, such as Gegenpress, Tiki-taka and Catenaccio. So, if you fancy doing a Jürgen Klopp and having your team run around like headless chickens all game, you can.
Sports Interactive announced a raft of new features set for Football Manager 2019 - there's pointed to in a post on the developer's forum.