Football Manager 2019 free transfers and bargains list - the best cheap players in FM19
Our picks for the best, cheapest players you can pick up in FM19's first window transfer market.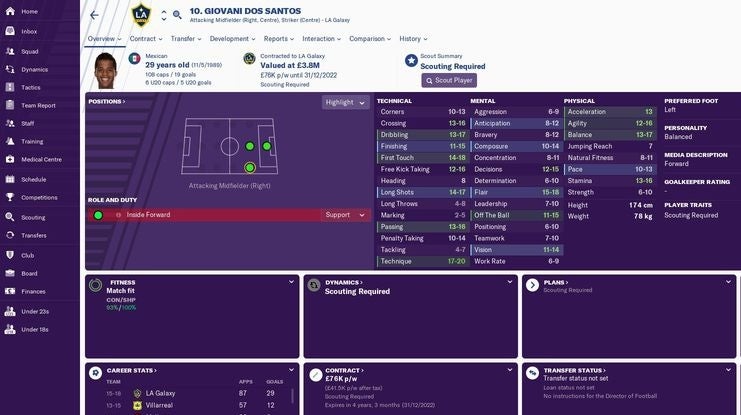 Free transfers and bargains are one of the essential parts of almost any Football Manager experience. Even if you're lucky (or smart) and have opted for a cash-rich club for your save, they can still come in enormously handy when you're trying to plug a gap, or just save a few pennies for something bigger in your first transfer window.
Here on this page, we've rounded up the best free transfers and the best cheap players in FM19 - or at least our picks for them - so you can run the rule over the cheap and cheerful options yourself and dedide whether or not to take the plunge.
Football Manager 2019 free transfers and bargains explained
Football Manager is a series with an infinite and endless storyline you can take as a manager. You either stumble through a career from one to club to the other like an Alan Pardew, or (hopefully) progress to a club or nation with a prestigious and respected brand of football.
But there is a way to help make that progress easier, and that's by taking control of a club filled with riches. Or, you could take the route of taking a scrappy upstart local team (Hello Huddersfield Town!) and add firepower through players available as freebies and cheap transfers that could add tremendous potential in the season's final standings. Either way, there is something wonderful about this specific form of satisfaction, as if you're a cheesy extra in a supermarket ad.
The way I compiled the list below was through the in-game scouting system, ensuring players with ratings of 15 or more (out of 20) in two or more ability fields, and over 10 in two others, which cover the technical, mental and physical makeup of any given player. There are some things to note with these particular results.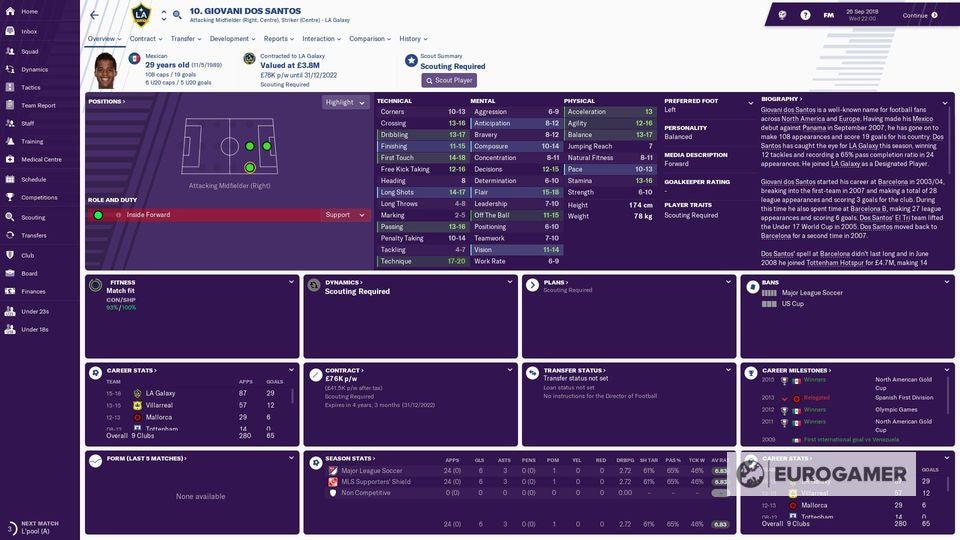 Several older players proved difficult and not worth the effort in contract negotiations, something that's been common since the inception of this series with players on their way out. The only exceptions are Andreas Ivanschitz, valuable due to his international experience and also Zlatan. Because who would say no to Zlatan, especially if you're in charge of Huddersfield? Also, the performance and scouting opinions of these players will depend not only on the quality of your staff, but also which team and what players you're starting out with. Chances are, if you take control of a Man City or Barcelona, there probably won't be a need to buy new players at the start anyway.
Good goalies are hard to find, but nothing beats Motherwell's Trevor Carson. I've included Thom Jonkerman as he's probably the best young freebie you can get in this year's edition. As for other young prodigies, we have a list of the fifty best Football Manager 2019 wonderkids and highest potential young players. Some of them could make for huge savings too. It's the most ambitious crossover event in history.
Football Manager 2019 free transfers and bargains, the best cheap players in FM19
Here's our rundown of the best free or cheap players in FM19.
Football Manager 2019 free transfers, bargains and cheap players list:
| Name | Age | Position | Club | Transfer fee (£M) | Current wage (£k p/w) |
| --- | --- | --- | --- | --- | --- |
| Yasin Ben El-Mhanni | 22 | AM (LC) | N/A | Free | None |
| Isaac Cuenca | 27 | AM (LRC) | N/A | Free | None |
| Thom Jonkerman | 20 | GK | N/A | Free | None |
| Andreas Ivanschitz | 34 | M (L), AM (C) | N/A | Free | None |
| Jan Kirchhoff | 27 | DM/M (C) | N/A | Free | None |
| Papy Djilobodji | 29 | D (C) | N/A | Free | None |
| Didier Ndong | 24 | M (C) | N/A | Free | None |
| Kaylen Hinds | 20 | AM/S (C) | N/A | Free | None |
| Juan Fuentes | 28 | D (L) | N/A | Free | None |
| Tim Sparv | 31 | DM/M (C) | FC Midtjylland | 0.05 | 6 |
| Claudio Gomes | 17 | DM (C) | Man City | 0.575 | 20 |
| Zlatan Ibrahimovic | 36 | S (C) | LA Galaxy | 0.75 | 22 |
| Raul Jimenez | 27 | S (C) | Wolves | 1.4 | 41 |
| Giovani Dos Santos | 29 | AM (RC), S (C) | LA Galaxy | 1.5 | 89 |
| Zakaria Bakkali | 22 | AM (LR) | Anderlecht | 1.6 | 22.5 |
| Martin Odegaard | 19 | AM (RC) | Real Madrid | 1.8 | 42.5 |
| Trevor Carson | 30 | GK | Motherwell | 1.9 | 1.2 |
| Viktor Fischer | 24 | AM (LC) | FC Kobenhavn | 2.3 | 15 |
| Dennis Bonaventure | 20 | AM (R) | Club Brugge | 2.3 | 9 |
| Brahim Diaz | 18 | M/AM (C) | Man City | 3.6 | 8 |
| Yangel Herrera | 20 | M (C) | Man City | 3.9 | 20 |