Five years on, GTA Online getting big nightclub-themed expansion
A pilling.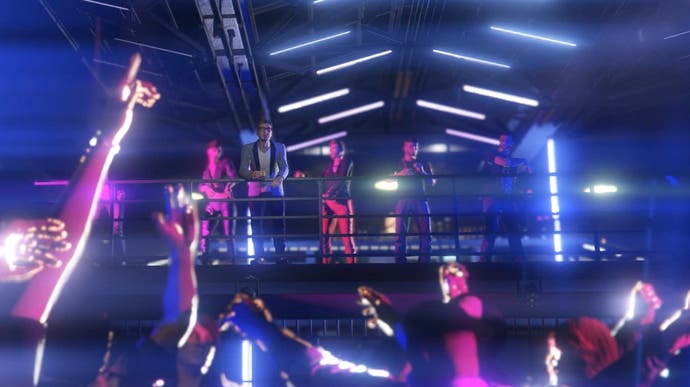 Rockstar will once again expand the world of Grand Theft Auto Online next month with the launch of another new update - Los Santos: Nightclubs.
Due at some point in July, the free expansion will let you open and manage your own nightclub, customise its setup, look, staff and promotion, and fill it with real-life music acts Solomun, Tale Of Us, Dixon and The Black Madonna.
Here's a teaser:
Clubs will be another source of income for GTA Online players, but also a way to launder dirty money from ill-gotten gains found elsewhere. More details on the update will follow in the next few weeks.
Not played in a while? Anyone logging into GTA Online from now until next Monday, 2nd July, will earn themselves an exclusive Orange Wireframe Bodysuit (is this what the kids wear in clubs these days?) and a big dollop of in-game cash, with further money and clothing rewards coming in the next few weeks after that.
Half a decade on from GTA Online's launch and the mode - part of the Grand Theft Auto 5 package - shows no sign of slowing down. It continues to be a cash cow for Rockstar and publisher Take-Two - even with Red Dead Redemption 2 now just a few months away.