Five years later, Batman: Arkham Knight is getting another DLC skin
Earth 2 Rocksteady.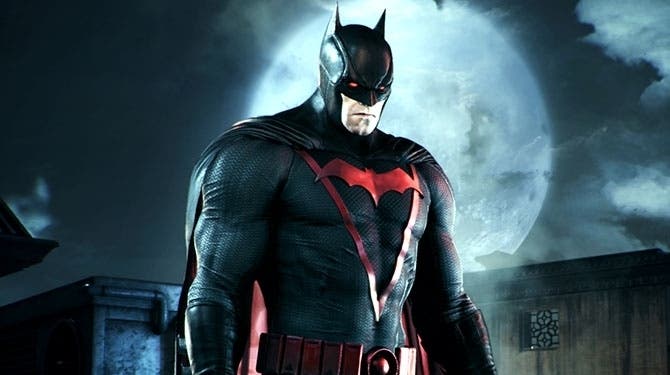 Batman: Arkham Knight came out five years ago - but it's about to get new DLC.
The DLC in question is the Earth 2 Dark Knight skin, which will be released globally to those who own Batman: Arkham Knight on PlayStation 4 on 28th January.
Developer Rocksteady made the announcement on Twitter, which initially set hearts racing on the thought the UK developer was finally ready to talk about its next game.
As promised last year, the Earth 2 Dark Knight Skin will be made available worldwide to players who own Batman: Arkham Knight on PS4. The Skin will be available for download on the PlayStation Store from the 28th of January. pic.twitter.com/zclEMkS7av

— Rocksteady Studios (@RocksteadyGames) January 24, 2020
The promotional skin was made available outside North America for the first time as part of the Arkham Collection in September 2019. But next week it'll be made available to all PS4 owners of Arkham Knight, so if you've got the game and haven't played it in a while, perhaps this is a reason to jump back in.
Xbox One owners, however, are out of luck. Such are the ramifications of video game executive exclusivity deals.
So, Rocksteady pipes up to serve notice of a Batman skin. With WB Games Montreal teasing a new Batman game, perhaps things are finally being set in motion.