Five things BioShock: Burial at Sea's achievements tell us
Outside Xbox investigates. Plus GTA Online safety tips, Battlefield 4.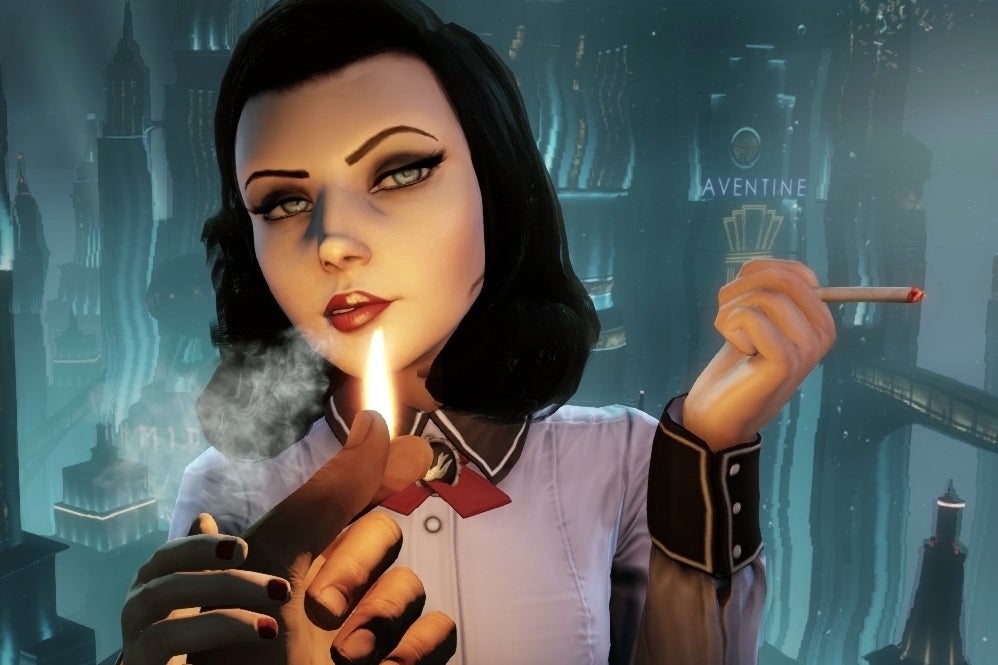 Greetings, Eurogamers! Here is your weekly despatch from the land of Outside Xbox. If you watch only three videos about video games this week, make them these.
This week, Irrational Games released five minutes of gameplay and the list of achievements/trophies for the first episode of BioShock Infinite's Burial at Sea, the DLC in which Booker and Elizabeth find themselves, somehow, in the soggy dystopia of Rapture.
The achievements list sheds no light on that mystery, but it does point at interesting gameplay elements, such as the new ice-based vigor. What else can we glean from Burial at Sea's achievements? Find out in the spoiler-free video below.
Also this week, GTA Online's ditzy cloud servers have continued to trouble players; some struggle to get a connection, others have lost items or progress. While Rockstar gets its house in order, here's how to stay safe in a city where characters vanish faster than Russian political dissidents.
Between cautious trips to Los Santos with the Outside Xbox crew, we have been wreaking havoc on Shanghai in the Battlefield 4 multiplayer open beta. For Show of the Week, Mike pilots our squad to the top of the city's tallest skyscraper and destructible centrepiece. This can only end well.
For daily videos like these, such as on how to blow $1.25m in GTA Online or gameplay from the new Thief, join us at outsidexbox.com.