First Elder Scrolls Online update adds ultra hard Trials
"For the best of the best."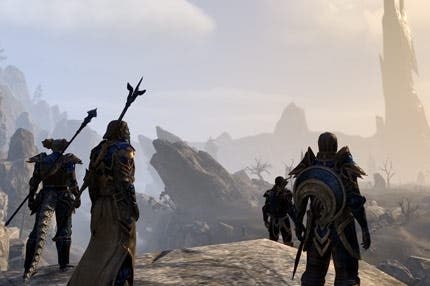 The Elder Scrolls Online will get its first post-launch content update later this month. It's called Craglorn, and it's designed to challenge the game's veteran players.
Craglorn introduces new quests designed for four-player groups, and special content designed for 12-player groups. It also includes a main city, where the developers expect players will pick up groups.
It adds the Trials system, a new high difficulty 12-player challenge creative director Paul Sage said is for "the best of the best". Trials include environmental hazards, monsters and boss monsters that employ new tactics. You're playing against the clock, and with a limit on the number of resurrections your group can use. Each resurrection counts against your overall time, which feeds into a leaderboard.
There's more in the video below.