First Battlefield 1 expansion adds playable French army
They Shall Not Pass out March 2017.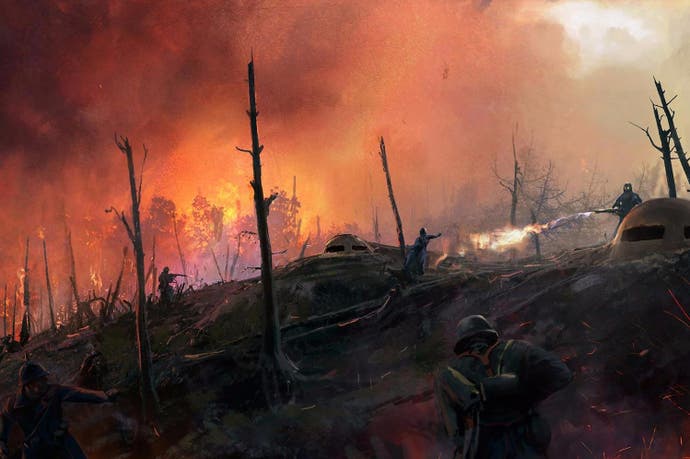 Ahead of the launch of Battlefield 1, developer DICE was criticised for not including the French as a playable army given, well, the French played a pretty big role in World War 1. Well, they're set to arrive in the game in March 2017 as DLC.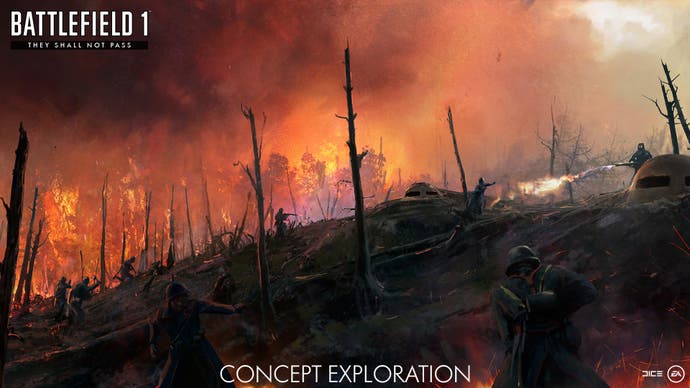 They Shall Not Pass is the first Battlefield 1 expansion, and it includes, as you'd expect, new maps, weapons and the playable French army faction.
In a post on Battlefield.com, DICE said the DLC aims to recreate the Battle of Verdun, one of the largest and longest battles of World War 1. Relentless shelling created massive forest fires around the fortified city, which the developers aim to feature in its maps.
"The initial fighting around Verdun quickly transformed villages like Samogneux and entire forests into shadows of their former self," DICE said.
"Verdun turned into the longest battle of the war lasting nine months which completely transformed it. We wanted our players to be part of these initial intense attacks in the cold February of 1916."
Players will also see a recreation of the garrison inside of Fort Vaux. "Down here in the maze of dark galleries the French and Germans fought ferociously with grenades, flamethrowers and poison gasses," DICE said.
And the Battle of Soissons in late 1918 also inspired the creation of a new set of maps that captures massive French tank assaults. "The fighting revolves around key bridges over the Aisne River and something big lurks around the village of Fismes," DICE said.
Four expansions are planned for Battlefield 1. We already know the French and Russian armies will be added. Loads of new maps, weapons and vehicles are included, too.