Finally, Fortnite has nerfed the mech
Felt B.R.U.T.E., might delete later.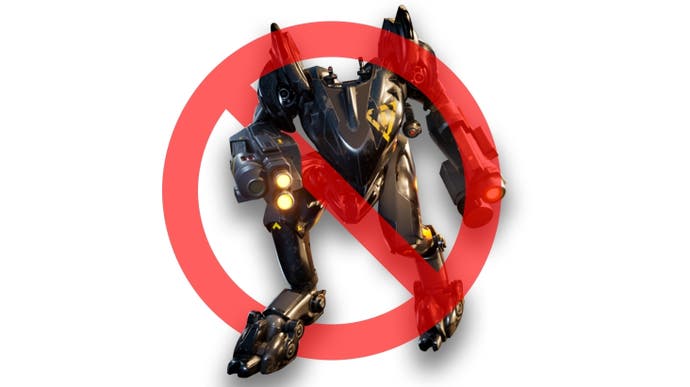 At last, Fortnite's horrible mechs have been cut down in size. A sweeping set of changes pushed live overnight has taken aim at the robot's weaponry and movement. Better yet, the tin cans now have a far greater chance at simply not spawning at all.
This isn't Fortnite #VaultingTheMech, then, but it's a positive step to address the concerns players have had ever since B.R.U.T.E.s were introduced at the start of the season.
Mech rockets will now fire six charges instead of 10, fire 56 per cent more slowly, and with a 42 per cent smaller blast radius. With this change, "B.R.U.T.E.s will continue to be a strong option against structures, but less lethal against players", Epic wrote in its explanatory blog.
Movement-wise, boosting in the air will give you decreased velocity, and the dash cooldown has been lengthened. "The adjustment here reduces the ability to close gaps quickly while in the B.R.U.T.E. while also increasing the ability to land shots on target for players facing the B.R.U.T.E.," Epic added.
You'll no longer be able to farm materials while in the vehicle, either.
Finally, spawn rates were changed so - just as with the previous change to competitive Arena and Tournament modes - it's now possible, if not likely, that mechs will not spawn at all.
There's now a decent chance no mechs will spawn in at the beginning of each storm phase, and a lowered chance of seeing then in higher numbers if they do.
One small buff to the mech, however, sees it becoming slightly tankier in response to these changes. If you do want to use one, and counter all the above nerfs as part of your strategy, you'll survive slightly longer.
The changes come as multiple big-name streamers have stated this week they are putting the game down to play other things while mechs are still active, and despite Epic's previous assertion really weren't all that bad. Will the complaints continue? Probably. But in the meantime, hopefully the game will start to feel a little fairer.