Final Fantasy 7 Remake listed as PlayStation 4 timed exclusive til March 2021
The power of the Cloud.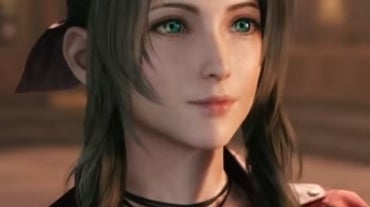 Box art for Square Enix's big Final Fantasy 7 Remake lists the game as a PlayStation 4 timed-exclusive until 3rd March 2021 - a year after its initial PS4 release.
The North American cover was posted on Twitter last night by internet tipster Wario 64.
While the sticker detailing the game's timed exclusivity is new, the box art has never featured the "Only on PlayStation" branding, which other PS4 exclusives have.
Final Fantasy 7 Remake was unveiled during PlayStation's E3 2015 press conference, and popped up in PlayStation's State of Play broadcasts.
Last month, Xbox boss Phil Spencer announced a renewed focus on bringing Final Fantasy games to Xbox platforms.
Speaking to press during a pre-XO19 event attended by Eurogamer, Spencer announced nine Final Fantasy games coming to Xbox Game Pass in 2020, from Final Fantasy 7 to Final Fantasy 15. Square Enix's MMO Final Fantasy 14 is also on the way.
But for PlayStation fans, of course, nothing has changed. Final Fantasy 7 Remake launches for PS4 on 3rd March next year and is looking lovely. Square Enix recently detailed some changes coming to the remake - including the addition of new characters and boss battles.
Work is already underway on the Remake's next chapter, due for launch at a later date. (This first one is expected to focus primarily on Midgar.)