Microsoft's Phil Spencer promises Final Fantasy 14 is finally coming to Xbox
Cross-platform and all.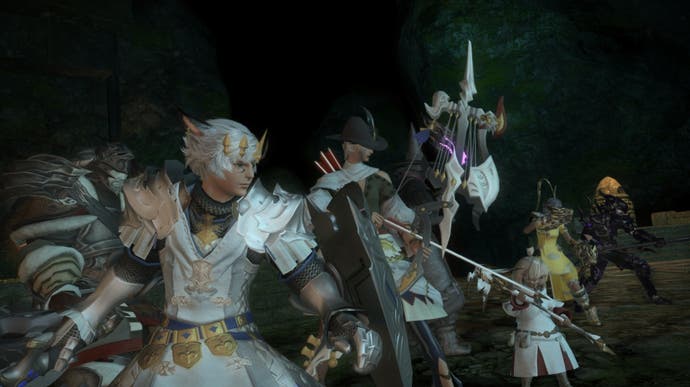 Xbox boss Phil Spencer has promised Final Fantasy 14 is coming to Microsoft's console.
Speaking to press during a pre-XO19 event attended by Eurogamer, Spencer announced nine Final Fantasy games coming to Xbox Game Pass in 2020, from Final Fantasy 7 to Final Fantasy 15, then brought up the elephant in the room: Square Enix's MMO Final Fantasy 14.
"The astute people out there might have noticed there's one Final Fantasy that's missing in our list: number 14. 14 is one I've been dedicated to, working with [director] Yoshida-san to find a solution to bring that game to Xbox. And while it's not in the news today, I wanted you to know, rest assured, that we will be bringing that game to Xbox.
"We have a great relationship with Yoshida-san, and we're working through what it means to bring a cross-platform MMO that they've run for years. But it will be one of the games that's coming and it's something I know our Xbox fans will be incredibly excited to see."
Final Fantasy 14 relaunched on PC and PlayStation 3 back in 2013 after a disastrous initial release in 2010. It then came to PlayStation 4 in 2014, and is currently considered one of the best MMOs around. It has yet to launch on an Xbox console.