FIFA 19 The Journey: Champions walkthrough - all Journey rewards, objectives, and story choices explained
Everything you need to know to get the most out of FIFA 19's story mode finale.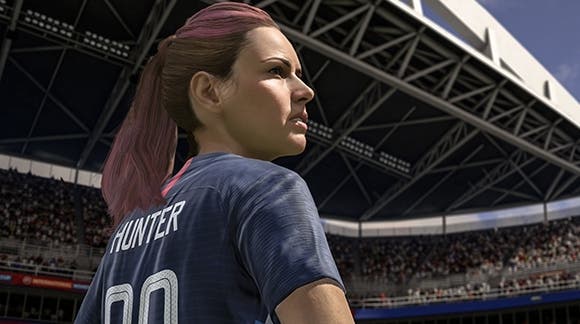 FIFA 19's The Journey: Champions is the third and final instalment in the Alex Hunter-focused story that started a whole three years ago.
In keeping with last year's positive changes though, you'll also be guiding Alex's half-sister Kim and long-time friend Danny to respective glory, too.
In this FIFA 19 The Journey: Champions walkthrough then, we'll guide you through every step of this year's story mode, from the first kick-off to the very final whistle.
We'll cover every narrative development, map out your objectives, decisions and rewards, and give you all the advice you'll need to round out The Journey saga and the Hunters' stories in style.
On this page:
FIFA 19 The Journey: Champions walkthrough
This year's instalment of The Journey is broken into just four chapters, plus a brief Prologue. Below you'll find our walkthrough for each step of the story:
Alongside these chapter-specific pages, read on for a more general round-up of what The Journey entails and a few general tips to get you started.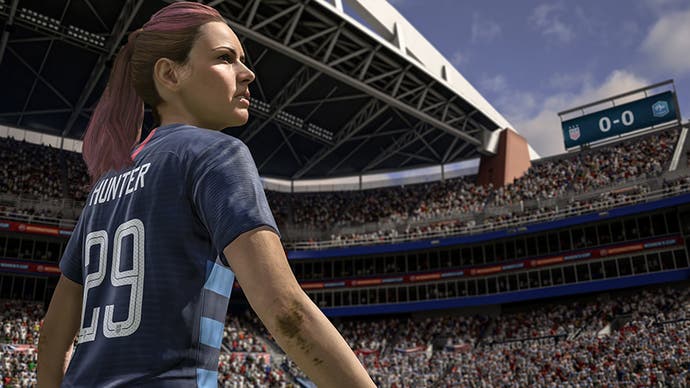 What you need to know about The Journey: Champions - rewards, progression and stats
Let's start with the basics of what you need to know about The Journey, and how it all works.
What do you do in The Journey? - The Journey: Champions follows the final instalment in the saga of Alex Hunter, his half-sister Kim Hunter and Alex's long-time friend and rival, Danny Williams. You'll play as all three characters throughout the story, playing matches, choosing dialogue in cutscenes and unlocking rewards for completing certain objectives.
Can I import sava data from previous instalments in The Journey? - Yes, you can. In fact, the game will read save data from FIFA 17, so you bring the Alex Hunter you've shaped and customised from the previous two games into this one. So he'll roughly have the same stats when you start The Journey: Champions. Conversely, you can start this story without having played the others. The game will instead make previous choices for you and make reference to past events during the game.
Do Alex, Kim and Danny improve over time? - Yes, the overall (OVR) attributes of each individual Hero will gradually increase as you play more matches and complete training drills. The better you play, and the more objectives you meet, the more your Heroes improve. Unlocking Skill Traits will also enable you to enhance certain aspects of a respective Hero's game, so you use them smartly.
Which clubs can you play this time around? - You'll play for the Women's World Cup squad with Kim. You'll also have a choice of most Premiere League clubs as Danny (or the one you used in the previous game if you're important previous data). Same goes for Alex, but if you're new you can pick from PSG, Atletico Madrid or Bayern Munich. Alex will also go on to play for another big European club...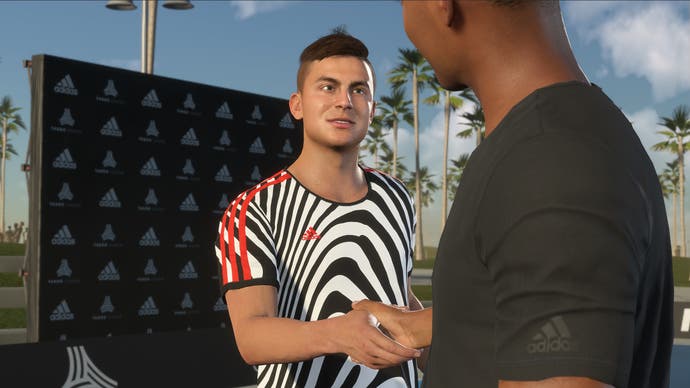 How much do Key Decisions and dialogue choices affect The Journey? - Dialogue choices are relatively unimportant as they simply make your Hero seem likeable or arrogant, but these choices rarely have an impact on your actual progress as a pro footballer. Key Decisions can have a bigger effect on the flow of the story, but in the end, all that really matters is your Manager Rating (which will influence if you make the Starting XI) and your Followers count (which can help you unlock new items to customise your hero with).
Do I need to complete all objectives to finish the story? - No, you can miss some out and still make it to the end of The Journey: Champions without too much trouble. These objectives are more a way of extending the experience by getting you to complete certain tasks along the way (get X player over Y rating, complete Z number of drills, etc). These, in turn, unlock bonuses such as Skill Moves traits and boosts for your Follower count. So while not vital, these objectives are well worth completing.
Will I still get the main rewards for each chapter? - Each chapter has a unique set of rewards outside of the objectives. Some are hidden, while others simply require you to finish the chapter itself. These are often unique items or special cards for use in Ultimate Team.
---
FIFA 20 ratings and the top 100 players are here! Plus there's details on the FIFA 20 full release date, the FIFA 20 Ones to Watch OTW players list so far, and a full FIFA 20 Icons list, too. Otherwise, head back to our main FIFA 19 tips, controls and guide hub for much more on FIFA 19 in one place, including a full FIFA 19 The Journey: Champions walkthrough of objectives, decisions and rewards, lists of all Five Star Skillers, all FIFA 19 FUT Icons in the game, a list of the best FIFA 19 players in the top 100 FIFA player ratings list, plus the best goalkeepers, best defenders, best midfielders, best wingers, and best strikers, and dedicated, in-depth explainers on FIFA 19 Chemistry and Chemistry Styles, too. There's also a list of FIFA 19 potential wonderkids and best young players, how to take set pieces like free kicks and penalties, and finally a list of all FIFA 19 OTW cards, too.
---
Other advice you should know before playing The Journey: Champions in FIFA 19
While The Journey instalment in FIFA 19 roughly follows the same template as the previous two games, there have been a few changes along the way. The following is an extra set of things you'll need to know to get the most out of your time with this football-loving story mode.
Where you can, always opt to play as the Hero when playing a match. It's technically 'easier' to play as a team, as you have full agency over the entire Starting XI, but your main concern is improving your Manager Rating for that match so keep playing as your respective hero. It takes a little getting used to, but it's worth it for the benefits of a better Manager Rating.
When playing just as Alex, Kim or Danny, you can also give AI teammates instructions to set you up with a through pass, chip the ball to you and so on. It's an odd system to master, especially when you're trying to up your rating by chasing assists and goals, but once you've cracked it, you can use friendly AI to set you up on every offensive push.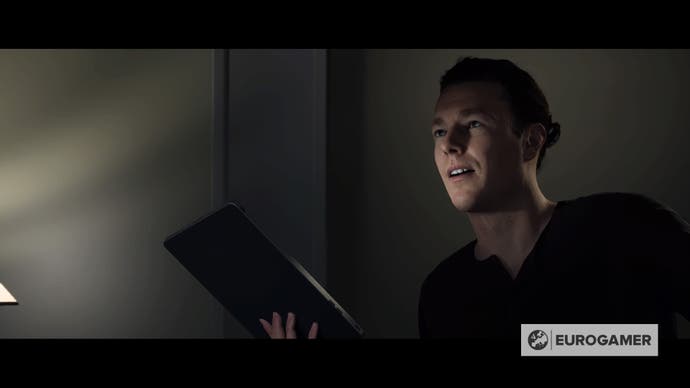 Don't rely on stamina every time you move. While each chunk of stamina you use will partially regenerate, your bar is gradually reducing over the course of the match. That burst of speed should be retained for intercepting passes, powering the breakaway or giving you a step or two of space when sprinting towards the box for a shot at goal. Blow it all too soon and you'll struggle as a result.
Remember, if you want to score better bonuses and rewards, you'll need to back them up with the right results. That means playing to your position on the field, seeking out assists and goals and avoiding stupid mistakes like playing way out of position, too many missed opportunities and needlessly sloppy challenges. Remember, your Manager will have a certain expectation for you, so be sure your current performance falls in line with that.
Find the right balance between satisfying the Manager and pleasing your Followers. A Fiery/Showman/Brash personality shown in televised interviews will skyrocket your following but risk the ire of your Manager (and his rating of your). However, go with a Cool/Swagger/Nerdy response and you'll keep the boss happy, which will then earn you more game time and a chance of achieving better Earnings.