FIFA 12 gets January transfer window squads update
Paul Scholes scores goals.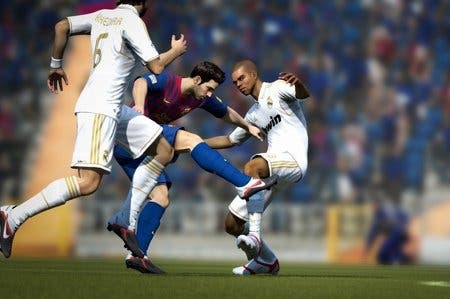 EA has released the January transfer window squads update for FIFA 12.
Go into a head-to-head seasons match and you'll download the squad update automatically.
To download manually, do this: Menu - Customise FIFA > Edit Teams > Change Squads/Rosters > Download Updates.
Headline January transfer window moves include Gary Cahill from Bolton to Chelsea, Papiss Demba Cisse from Frieburg to Newcastle, Louis Saha from Everton to Spurs, and Djibril Cisse and Bobby Zamora to QPR.
The update also adds midfield maestro Paul Scholes to Manchester United after he came out of retirement. He has an overall rating of 81.
Have Chelsea's misfiring striker Fernando Torres' stats changed?