Fallout 4 PC mods can be played and shared on Xbox One for free
UPDATE: Likely coming to PS4, too, but after Xbox One.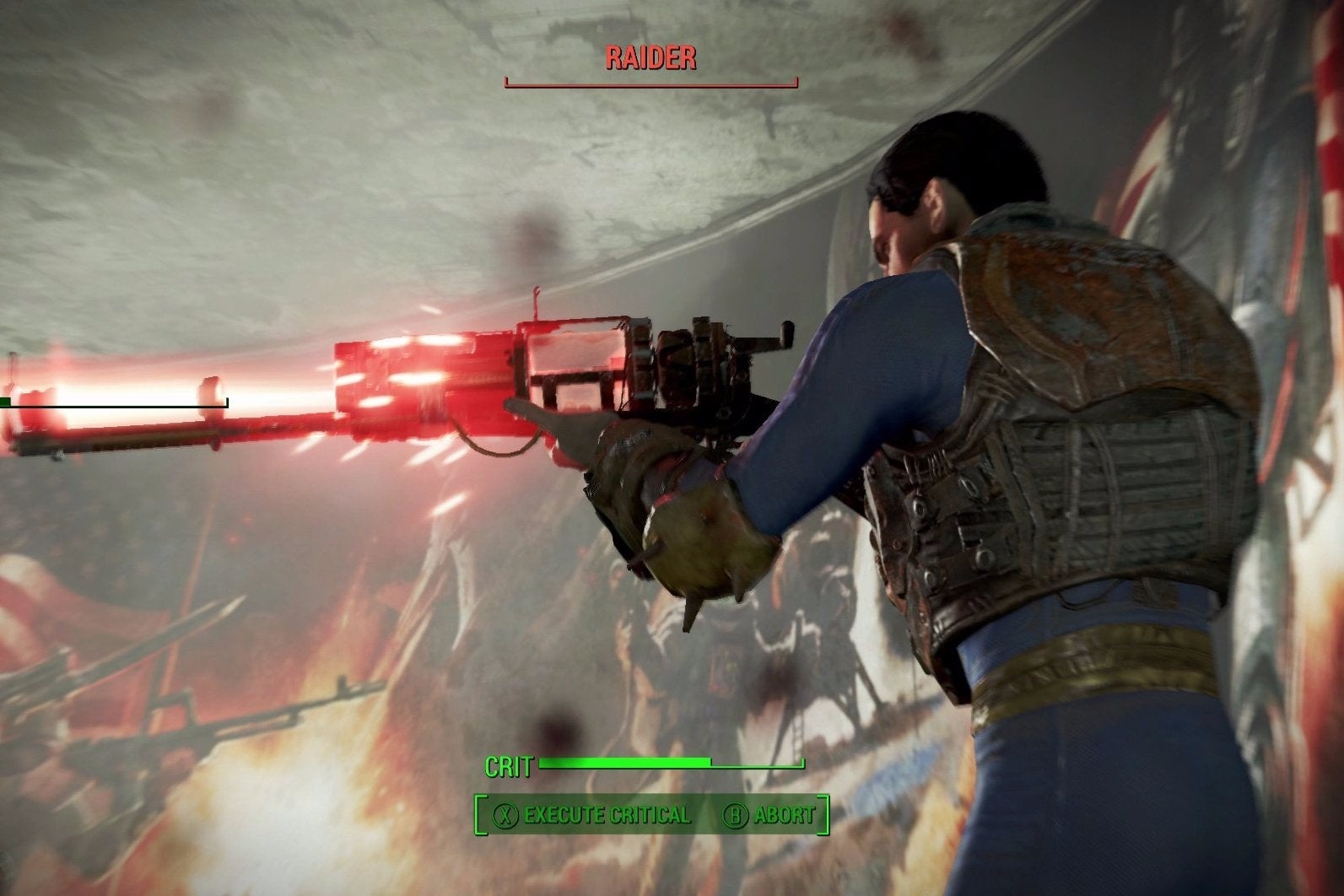 UPDATE: Bethesda Game Studios chief Todd Howard has said the PlayStation 4 version of Fallout 4 will, like the Xbox One version, support mods made with the PC version.
Howard told Geoff Keighley on his YouTube Live show that the Creation Kit modding tool will come to the PC version of Fallout 4 after the game launches this November. He suggested it will be released on PC early 2016, then shortly after on Xbox One, then on PS4.
Howard said it made sense for the Xbox One version to support mods before the PS4 version because of BGS' relationship with Microsoft and Xbox's connection with Windows 10, but the intention was for mods to be available to all.
The official Bethesda Game Studios Twitter account followed up Howard's comments, saying the studio "hopes" to bring mod sharing from PC to PS4.
#Fallout4 mod sharing (from PC) coming after launch to Xbox One in early 2016. We hope to bring it to PS4, too. #BE3

— Bethesda Game Studios (@BethesdaStudios) June 15, 2015
ORIGINAL STORY: Fallout 4 mods made with the PC version will work on the Xbox One version.
Bethesda Game Studios chief Todd Howard took to the stage during Microsoft's Xbox E3 2015 press conference to say mods created on the PC will be able to be transferred, played and shared for free on Xbox One.
Microsoft also announced that Fallout 4 will include a token to download Fallout 3 for free, but it will only be redeemable 90 days after Fallout 4's release (10th November).
Watch Howard make the Fallout 4 mods announcement in the video below.