Fallout 4 gets PS4 Pro support and PC high resolution texture pack next week
Cheers!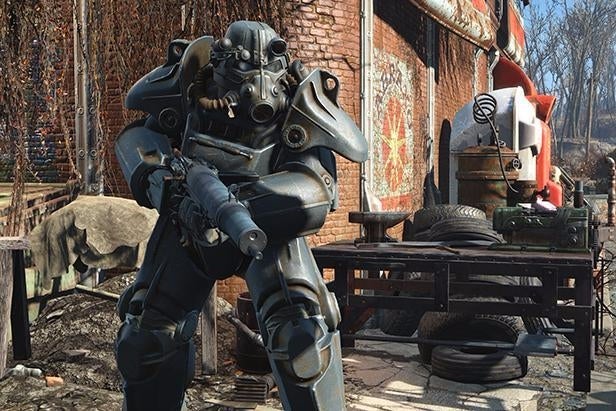 Fallout 4 is about to get a big new update.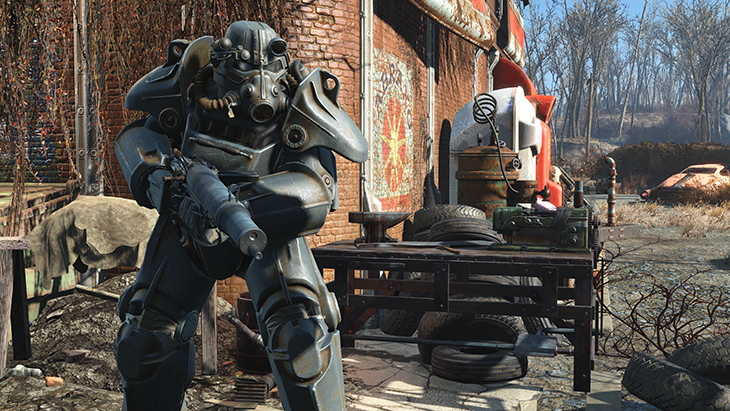 Update 1.9 comes out next week for PC, PlayStation 4 and Xbox One. On PS4 it adds support for the PS4 Pro, which means it gets enhanced lighting and graphics features including a native 1440p resolution, enhanced draw distance for trees, grass, objects and NPCs, and enhanced godray effects.
Also next week, Bethesda will release a high-resolution texture pack for the PC version of Fallout 4. "Consider this free download a love letter to our amazing PC fans that have supported us," Bethesda said in a post on its blog, "not just with Fallout 4, but across multiple decades and games."
To use the high-res pack you need an additional 58GB of space on your PC, as well as a system that meets or exceeds the recommended specs below:
Windows 7/8/10 (64-bit OS required)
Intel Core i7-5820K or better
GTX 1080 8GB/AMD Radeon RX 490 8GB
8GB+ Ram
There's a new update planned for Skyrim Special Edition, too. Bethesda said both Fallout 4 and Skyrim Special Edition will get new features to mod content, and it will talk about those next week.