Fallout 4: Far Harbor trailer lands
The Maine event.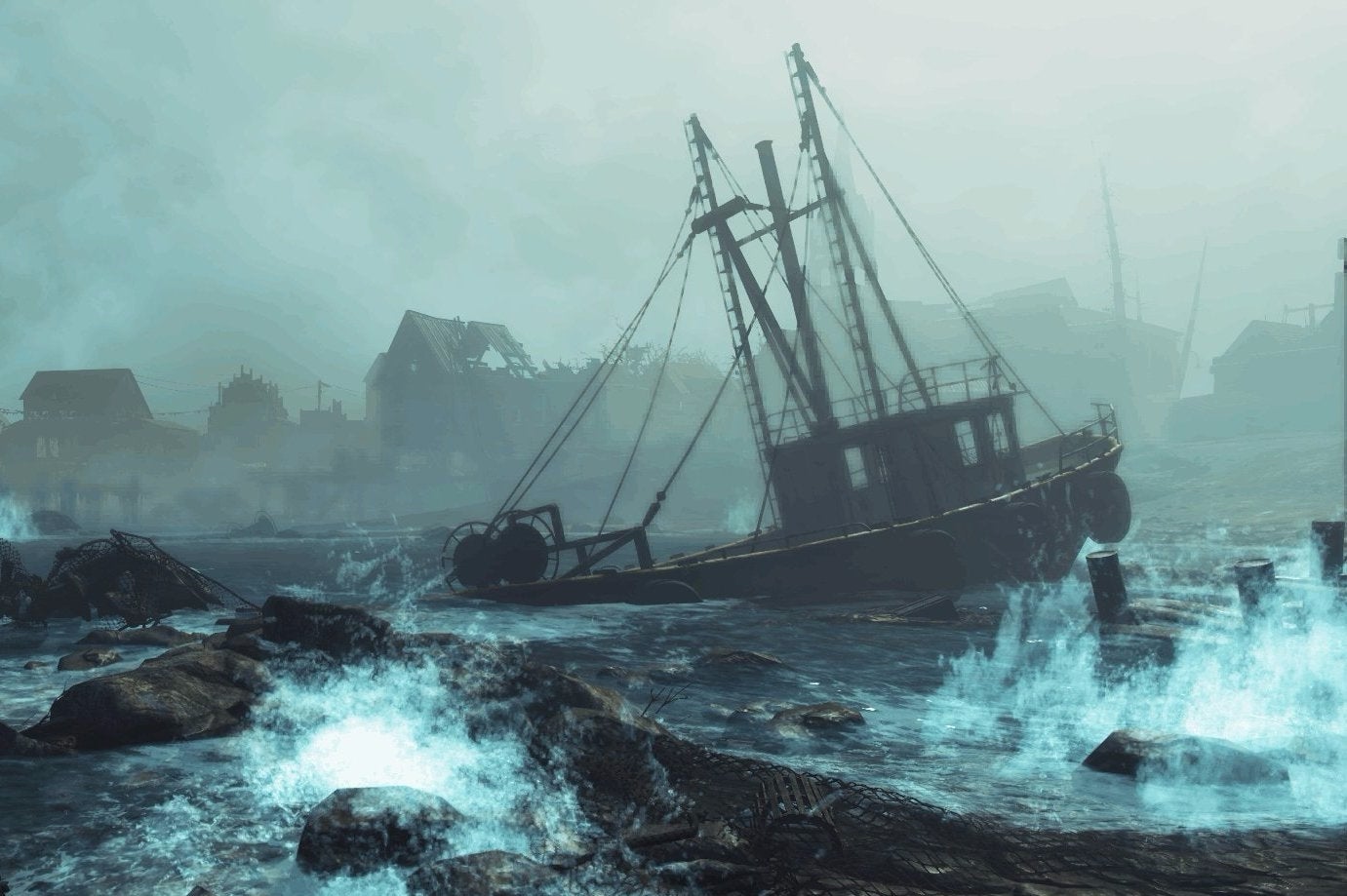 Here's our best look yet at upcoming Fallout 4 expansion Far Harbor, which will arrive later this month on 19th May for PC, PlayStation 4 and Xbox One.
Fallout 4 developer Bethesda has boasted that Far Harbor will host the largest landmass ever added to a Fallout game via DLC. With it will come new quests, settlements, dungeons and radioactive beasties - you can glimpse several in the trailer below.
There's also a look at a secretive synth colony which you will be investigating. They're having a bit of a barney with the Children of Atom and the local Maine townsfolk.
After you're done watching, we previously took a detailed look at the real-life location that Far Harbor is based on, scouring it for clues.