Fallout 4: Far Harbor guide
Quest walkthrough, how to get the Marine Armor, best weapons and more.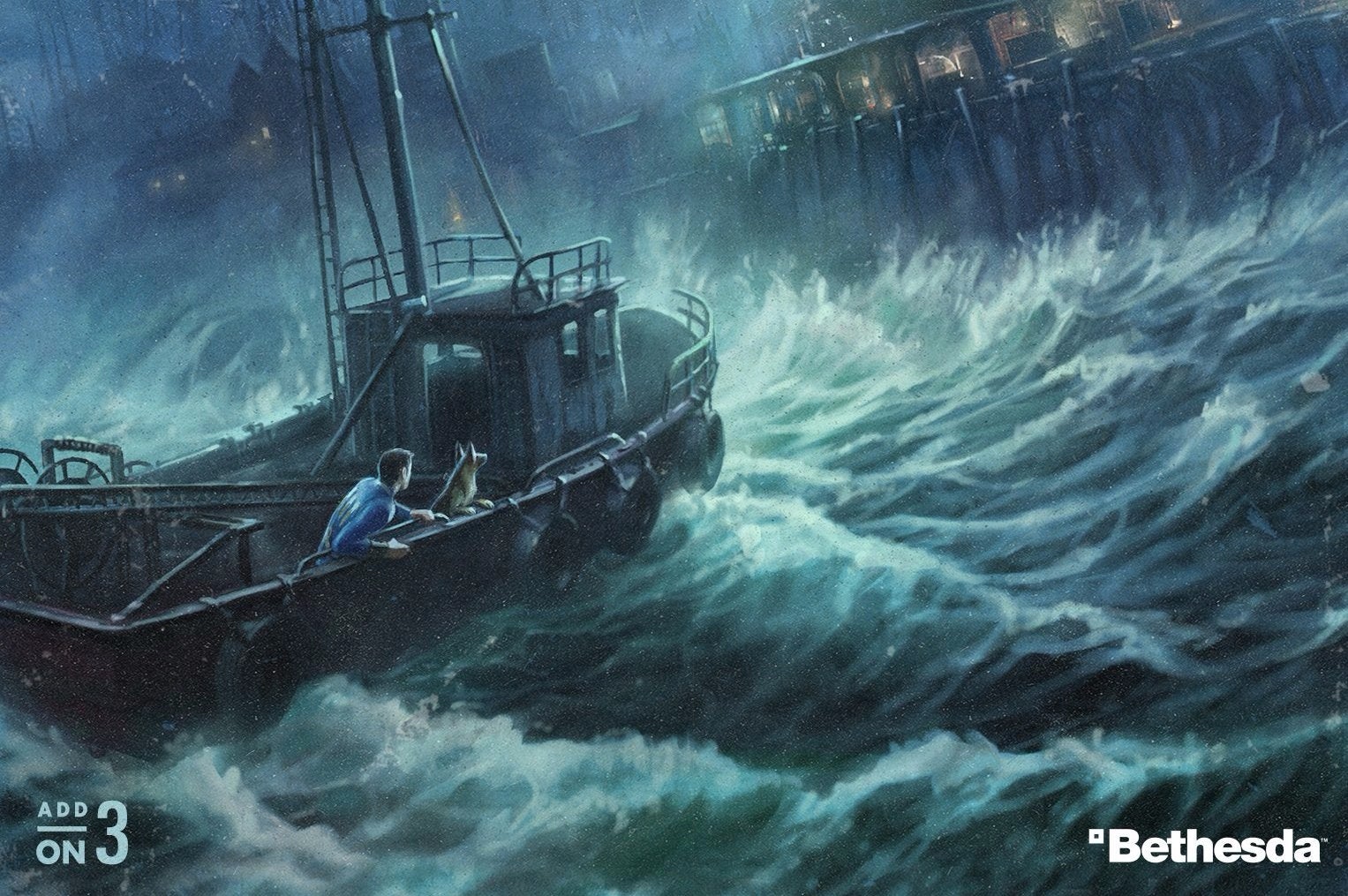 As if Fallout 4 wasn't expansive enough, the downloadable content pack, Far Harbor, delivers the biggest landmass Bethesda has ever created for an expansion. It takes us to an irradiated island based on a real-world place called Bar Harbor, Maine. Bordered by the Atlantic Ocean, it's the perfect setting for a self-contained story away from the familiar politics of post-apocalyptic Boston.
What may at first seem like a simple missing person's case will soon have you embroiled in the problems of the island, forcing you to decide which factions deserve their place in this harsh, windswept land. High-level characters (around level 30) are recommended to face the new creatures and enemies you'll encounter on your travels. Even the game itself suggests you don't go it alone, encouraging you to take along a new companion, Old Longfellow, as a guide.
Far Harbor, as the small coastal town is called, is the last bastion for many of the island's residents - its people forced to flee towards the coast, away from a deadly fog that's been relentlessly sweeping through the land. If the fog itself doesn't kill you, the new mutated creatures hiding within just might... unless you follow our guide, of course.
So let us be your Old Longfellow as we talk you through the quests, the various ways you can approach them and the rewards available for each. If you're wondering how to get the Marine Armour, pondering what you need to do to access the different endings, puzzling over a puzzle, or if you just need to find efficient tactics to survive this geiger-counter bothering landscape, you're in the right place.
---