Fallout 4 28-35GB on console, PC system specs revealed
Launches 12.01am in every territory so we get it before the US.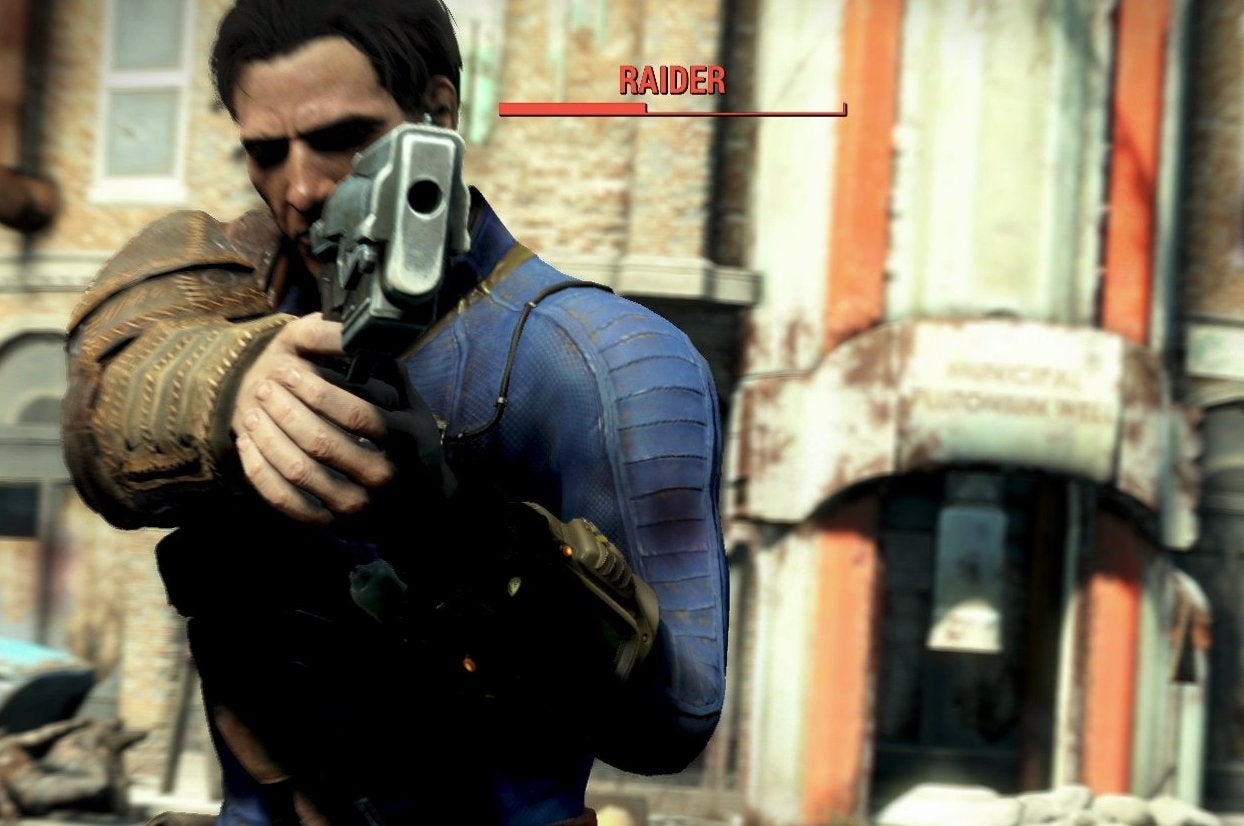 Fallout 4 has slightly strange but achievable system requirements on PC, and occupies between 28-35GB hard-drive space on consoles. I say "slightly strange" as the recommended specs ask for a powerful processor and graphics card but are relatively easy on the RAM. Does it really need all that processing power? We'll see, I suppose!
Anyway, that's all according to a FAQ-style Q&A Bethesda has released to tackle bitty questions before launch.
Topics covered include system specifications (8GB RAM phew), language support and to-the-hour release timings. The game unlocks 12.01am in every territory, so those towards the East of Europe will get it before those towards the West. In the US, it unlocks at 12.01am EST, which will be five hours behind the UK. Asia and Japan have slightly different timings - see the Bethesda blog for particulars.
The PC requirements are:
Minimum:
Windows 7/8/10 (64-bit OS required)
Intel Core i5-2300 2.8 GHz/AMD Phenom II X4 945 3.0 GHz or equivalent
8 GB RAM
30 GB free HDD space
NVIDIA GTX 550 Ti 2GB/AMD Radeon HD 7870 2GB or equivalent
Recommended:
Windows 7/8/10 (64-bit OS required)
Intel Core i7 4790 3.6 GHz/AMD FX-9590 4.7 GHz or equivalent
8 GB RAM
30 GB free HDD space
NVIDIA GTX 780 3GB/AMD Radeon R9 290X 4GB or equivalent
The UK version of Fallout 4 supports English voice/text only, but European versions of the game support English, French, Italian, German and Spanish, hence the bigger install sizes. In Russia and Poland it's English voice only but with the option of Polish or Russian text.
Fallout 4 works with Xbox One and 360 controllers on PC, and will require a bit of fiddling if you have something different.
The Pip-Boy plastic accessory thing fits the following phones: iPhone 6/6s, iPhone 5/5s, iPhone 4/4S, Samsung Galaxy S5, Samsung Galaxy S4, and Samsung Galaxy S3. If your phone is a slightly different size you can customise the foam insert to get it snug. But much larger and it won't fit, although you can still use the companion Pip-Boy app.