Fallen London dev announces Dragon Age: The Last Court
Browser-based game playable via Dragon Age Keep.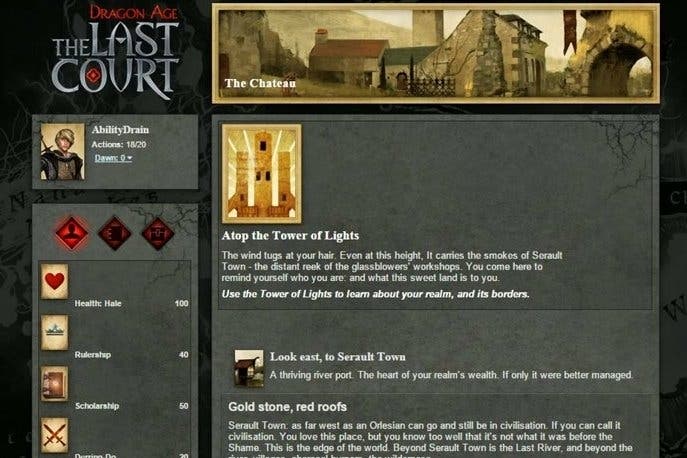 London-based developer Failbetter Games has announced Dragon Age: The Last Court, a new tie-in title set just before the upcoming Dragon Age: Inquisition.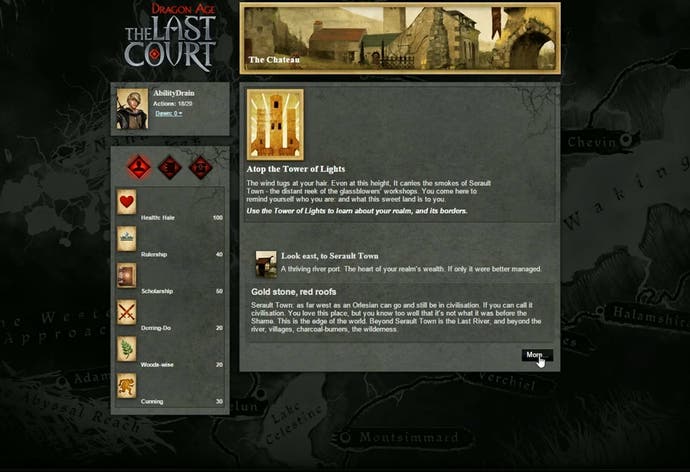 The Last Court is a browser-based game playable "soon" via the Dragon Age Keep, BioWare's own web-based experience where you build a backstory for your Inquisition save file.
Failbetter's game lets you be the ruler of Serault, described as "an eccentric fiefdom at the farthest ends of Orlais".
You manage your court, pick your friends and in true BioWare style, choose a lover. You have to act on the concerns of your citizens and shape the land's future, as well as manage how it is seen by others.
While a separate experience to Inquisition, Dragon Age: The Last Court features familiar faces from BioWare's games, Failbetter teased.
Failbetter is best known for being the developer of Fallen London, a choose-your-own-adventure game set in an alternate Victorian London. It first teased its team-up with BioWare back in February, at which point it said it had been working on the project for around a year.
A couple of YouTube channels have been given early access to the game - watch one example of gameplay below: