Fable Fortune's Early Access delayed two weeks at the last minute
PC version withheld to launch with Xbox cross-play.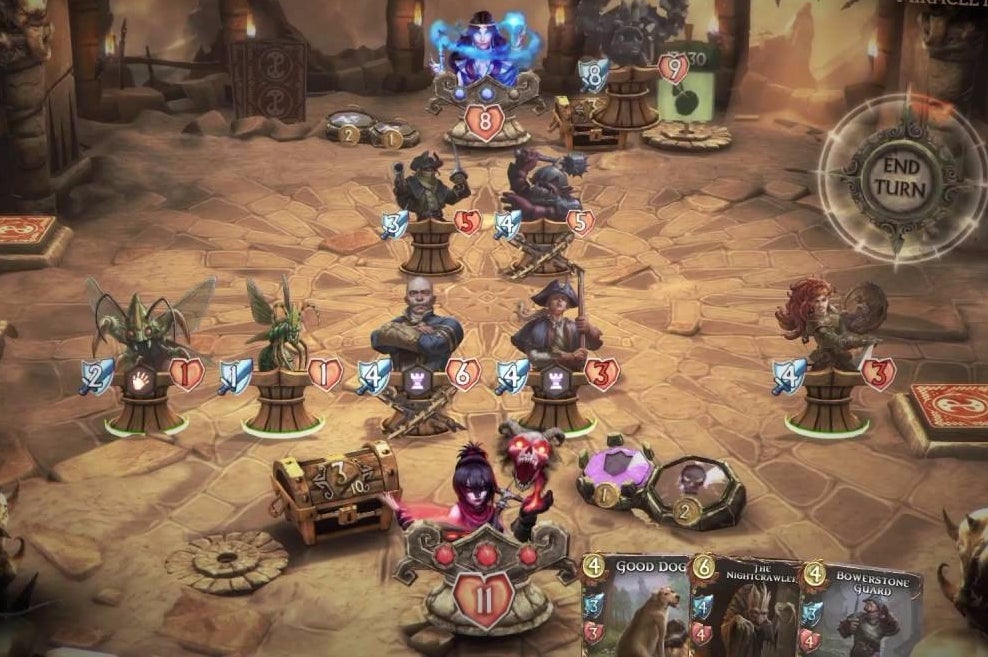 Fable's card-combat spin-off and Hearthstone competitor Fable Fortune has had a last minute delay. Instead of premiering on Early Access tomorrow, as was the original plan, it's been pushed back to 25th July on both PC and Xbox One.
The PC release was on track, but there was a snag in the Xbox One version's development and the dev decided to withhold both versions so they could launch with cross-play support.
"Due to an unexpected administration hiccup we are unfortunately unable to launch the Xbox One version of Fable Fortune next week and we've made the decision to move the launch date back to July 25th on all platforms," developers Flaming Fowl Studios and Mediatonic have stated on the game's blog.
"This is to make sure Fable Fortune releases on PC and Xbox simultaneously, so we can make the most of cross-play between the platforms."
Fable Fortune will eventually be a free-to-play game upon a 1.0 release later this year, but the 25th July launch will require buying a £9.99 / €12.99 / $14.99 Founder's Pack to play. The good news is that these contain over $40 worth of in-game items, offering a worthwhile value for early adopters.