Ahead of Fable's big budget return, spin-off Fable Fortune is waving farewell
Albion my way.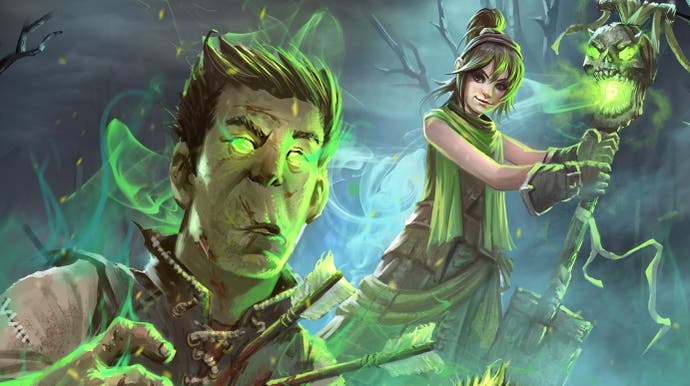 Fable Fortune, the card-battling spin-off from Lionhead's much-missed fantasy RPG series, will shut down for good on 4th March.
With its fate sealed, Fable Fortune's in-game store is now disabled.
The shutdown was originally announced last week, two and a bit years after the game first arrived in early access. It's worth remembering for how close the game got to never seeing the light of day at all.
Originally developed by a small team within Fable creator Lionhead Studios during the height of Hearthstone's popularity, Fable Fortune was still unannounced when Lionhead was shut down. But, with Microsoft's blessing, a group of former Lionhead developers were able to resurrect the project as part of a new development team - Flaming Fowl Studios.
An initial Kickstarter pitch proved too ambitious, though the team still secured funding for a Steam release. It subsequently arrived on Xbox One, and then relaunched as free-to-play. Eurogamer charted the full story of how Fable Fortune survived the death of Lionhead in an extensive piece talking to former employees.
Now, the future of the Fable franchise lies in another studio. And while Fable was nowhere to be seen at E3 2019, it shouldn't be too much longer...