Fable Fortune key giveaway!
Once more unto Albion.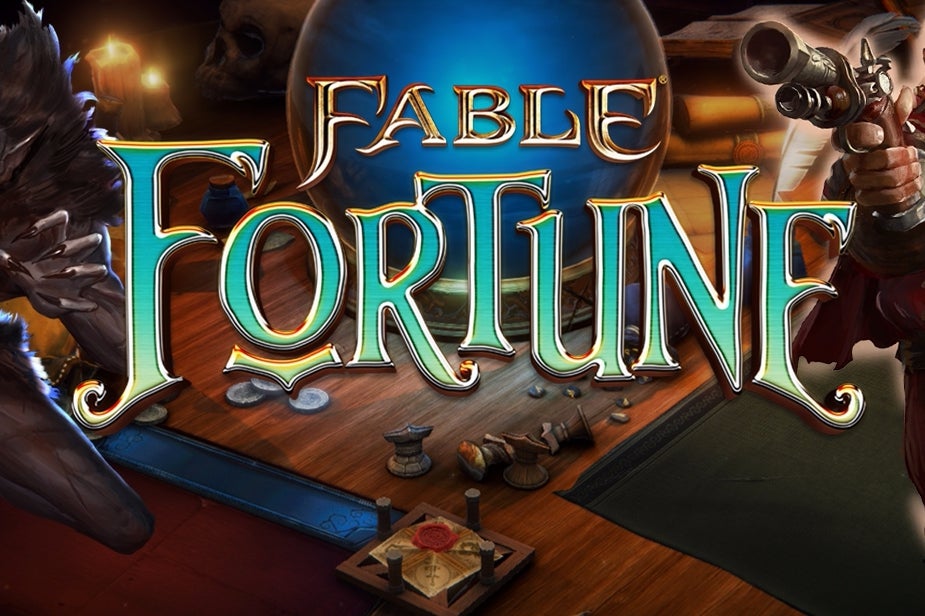 Lionhead is no longer with us, but Albion lives on in Fable Fortune, a spin-off that began at Lionhead before the studio closed and now lives on at Flaming Fowl Studios, formed by a team of ex-Lionhead folks. A card game set in Albion and presented with the series' signature humour, it's launching in Early Access next week - but you can get it even earlier, as we've got 100 keys to give away.
Those lucky enough to get one can play immediately, and your account will stay live once the game rolls into early access. This does not grant you a Founder's Pack, though - if you want that, you'll have to buy it separately.
All you need to do to enter is visit us on Facebook (Like us while you're there, why not) follow us on Twitter or subscribe to us on YouTube, using the widget below. The giveaway runs 'til 8pm tonight and we'll pick the winners after that. Best of luck.
Eurogamer Fable Fortune giveaway