Fable Fortune playable for £100 Kickstarter backers
"... we need to grow if we are going to succeed."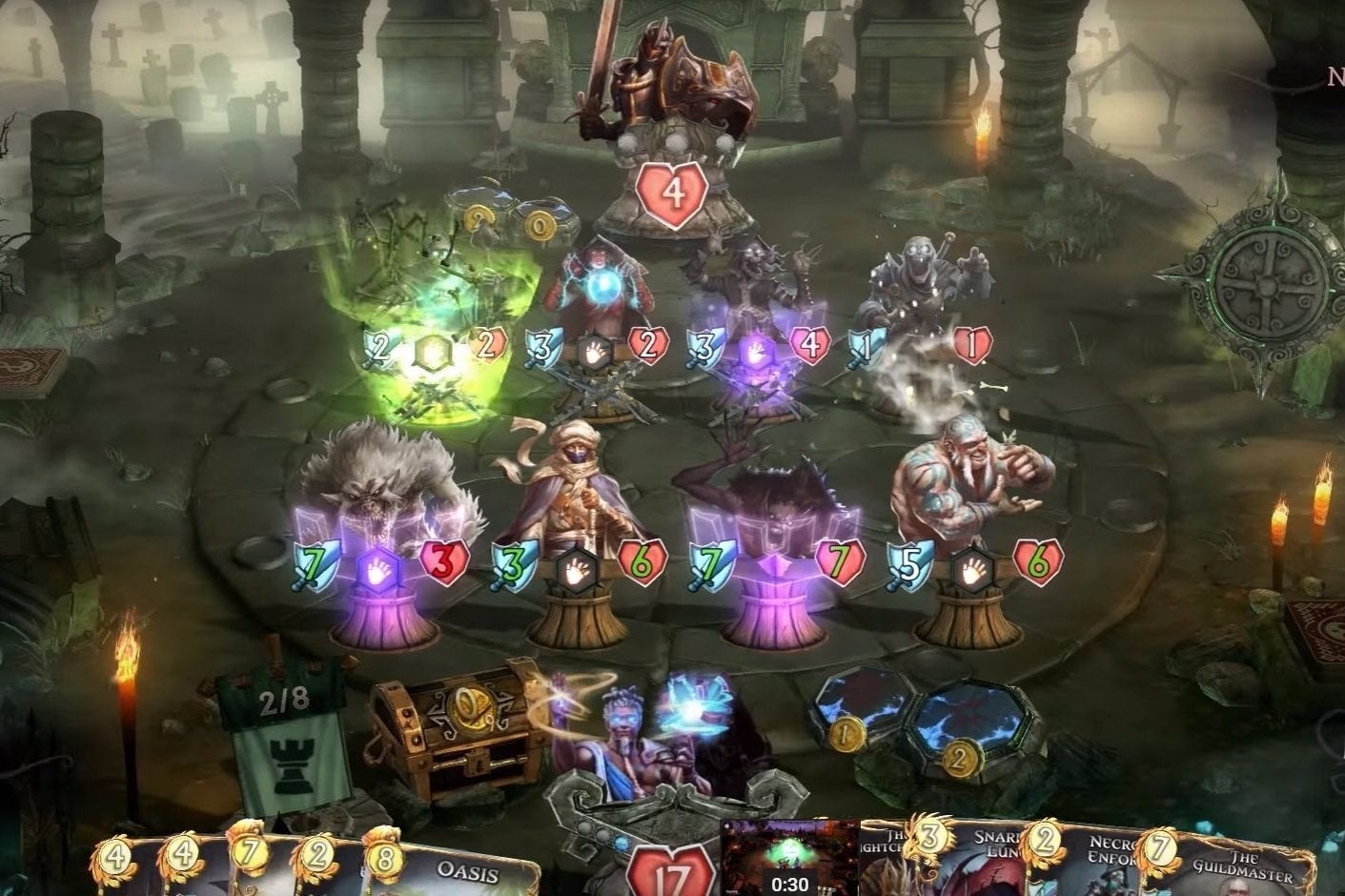 Those who pledge £100 or more to the Fable Fortune Kickstarter can play an early version of the game from tomorrow.
Developer Flaming Fowl will make the alpha build available to Hero tier or above backers via Steam code.
The Fable Fortune Kickstarter launched at the end of May with a £250,000 target. At the time of publication, 1284 backers had pledged £43,408 with 21 days to go. A slow start then.
"Over the last week we have been listening closely to all your comments and feedback," developer Craig Oman said.
"We are lucky enough to have a very supportive community already with many Fable fans excited to see new and wonderful things from the world of Albion. We also have a group of dedicated CCG players that have looked at what we have to offer and can see that Fable Fortune is not just a Fable card game, it's actually a deep and innovative CCG that brings many new things to the genre.
"But we need to grow if we are going to succeed. We need more CCG gamers to get involved by playing our game or watching streams and see for themselves what Fable Fortune is bringing to the table."
Fable Fortune is a free-to-play Hearthstone-style game Lionhead had been working on in secret alongside the cancelled Fable Legends.
Microsoft shut down Lionhead in March, leaving around 100 people looking for a new job. But the core Fable Fortune development team convinced Fable owner Microsoft to license the franchise for use with the game.
For more on Lionhead, check out our in-depth report, Lionhead: The inside story.