Former Lionhead devs take Hearthstone-style Fable Fortune to Kickstarter
With Microsoft's blessing.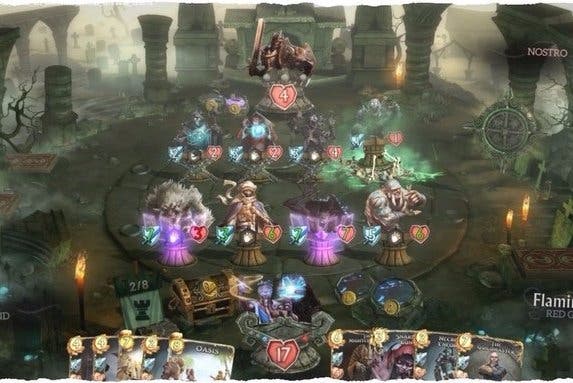 Lionhead is dead, but Fable lives on - in collectible card game form.
Fable Fortune is a free-to-play Hearthstone-style game Lionhead had been working on in secret alongside the cancelled Fable Legends.
Microsoft shut down Lionhead in March, leaving around 100 people looking for a new job. But the core Fable Fortune development team convinced Fable owner Microsoft to license the franchise for use with the game - and, under a new developer called Flaming Fowl Studios, have taken to Kickstarter to ask for £250,000.
"We approached Microsoft - hoping for the best, prepared for a corporate hand to the face," reads a post on the Kickstarter page.
"To our delight they were very open to the idea and agreed to grant us the licence for Fable Fortune. To be clear, we don't own the licence to the entire Fable franchise, Microsoft do, but we have the creative freedom to continue developing Fortune as an independent studio. We care deeply about Fable and it means the world to us that Microsoft have trusted us to continue using the IP."
The video, below, shows off the game. Fable Fortune, which is being co-developed with UK studio Mediatonic, fuses the gameplay Hearthstone players will be familiar with, with the Fable universe, so expect familiar characters, environments and creatures to show up in card and arena form.
One interesting twist in that cards have the ability to transform into good and evil versions, in a nod to the gameplay of the main Fable games. So, a bog standard card can become demonic or angelic, and in the process change its properties.
There's a co-op mode, too, which lets you team up with a friend against Fable villains such as Nostro or Logan.
Expect a core PvP league, a co-op boss and at least one "gameplay warping event" available to play at any given time.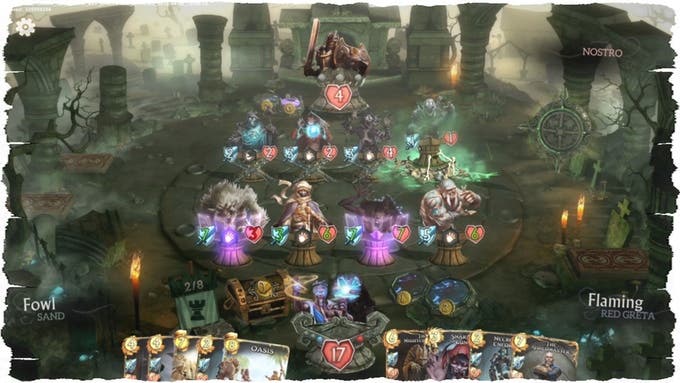 So, why go to Kickstarter and ask for £250,000? According to the developers, the funds are required to launch the game, which goes into closed beta soon.
"We are close to the finish line, but it is going to be impossible for this small indie studio to complete and launch the game without your valued support," said the developers.
"It takes a lot of resources to not only launch a game like this but to continue to support and develop it. Microsoft have helped us by giving us the license for Fable Fortune, but they are no longer investing in the project. We need to secure the remaining funds ourselves to complete development.
"To be clear, all the funds we raise on Kickstarter will solely be spent on the development of the game."
Fable Fortune is a handful of months away from closed beta, the developers said. If the Kickstarter is successful, the money raised will be used to complete the first six heroes and two co-op bosses, as well as fund the costs associated with running the closed beta.
If all goes well, Fable Fortune is set for release on PC (Steam and Windows Store). The Xbox One version is a £700,000 stretch goal. Android and iOS versions are set to follow.
For more on Lionhead, check out our in-depth report, Lionhead: The inside story.