Fable Fortune launches early access next month on Xbox One and PC
£9.99 for a Founders pack, F2P if you wait long enough.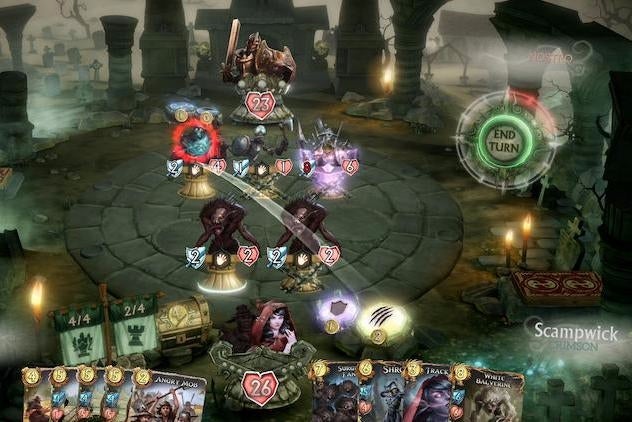 Fantasy card combat spin-off Fable Fortune is launching an early access build on PC and Xbox One 11th July, developers Flaming Fowl Studios and Mediatonic have announced.
Fable Fortune will eventually be a free-to-play game once it hits its 1.0 launch later this year, but the build coming 11th July will cost £9.99 / €12.99 / $14.99 for a Founder's pack. This will include over $40 worth in in-game items like 20 packs of cards, an exclusive Flaming Fowl Trophy Card and the very rare Giant Egg card.
Fable Fortune was originally in development at Lionhead Studios before Microsoft shut the company down. Thankfully, the publisher was still willing to license the Fable property to new outfit Flaming Fowl Studios, a company made up primarily of former Lionhead staff.
The game launched an unsuccessful Kickstarter and while it didn't meet its goal, the developer found additional funding elsewhere.