Fable Anniversary PC gets modding support
Plus, Lionhead make game even harder.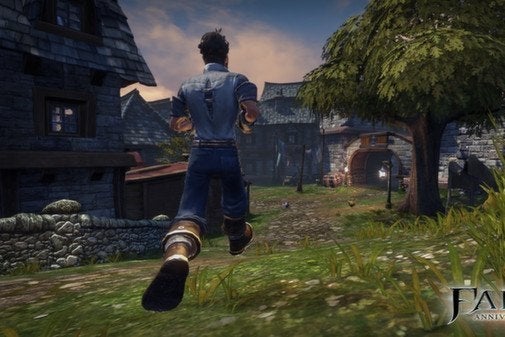 The PC version of Fable Anniversary includes modding support, Lionhead has revealed.
Producer Craig Oman told Eurogamer Fable Anniversary on PC comes with a version of the Unreal Engine 3 editor, which lets users edit all of the existing art and animation in the game.
"This means that anything our artists and animators can do, the mod community will now be able to do," he said.
However, because of the way the original Fable was created, Lionhead wasn't able to add support for new content such as quests, characters or weapons.
"But we are working with some of the modding community already as part of our beta testing and we will continue to do what we can to support them post launch," Oman added.
"Personally I just hope someone creates a sci-fi version of Fable!"
Full Steam Workshop integration is being worked on for Fable Anniversary on PC, but it will not be ready for the launch of the game tomorrow, 12th September 2014.
Meanwhile, Lionhead has made Fable Anniversary even harder.
It's added a new Heroic Mode, "for advanced players only". This includes an increased Line of Sight for enemies, reduced damage on ranged weapons and reduced player armour levels.
Sound design has been updated across the board and an advanced graphics setting means PC users can push the visuals harder than the Xbox 360 version allows.